Europe
Greek small retailers protest Sunday trading law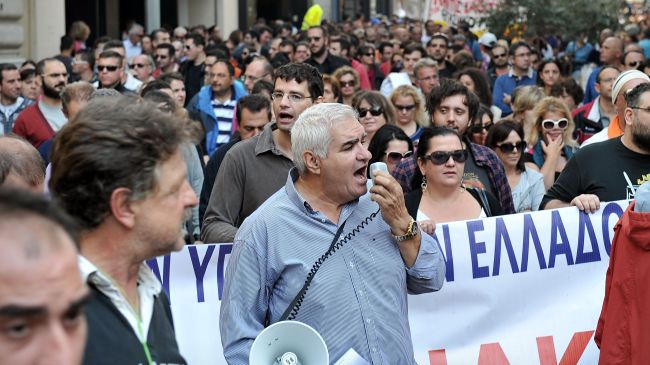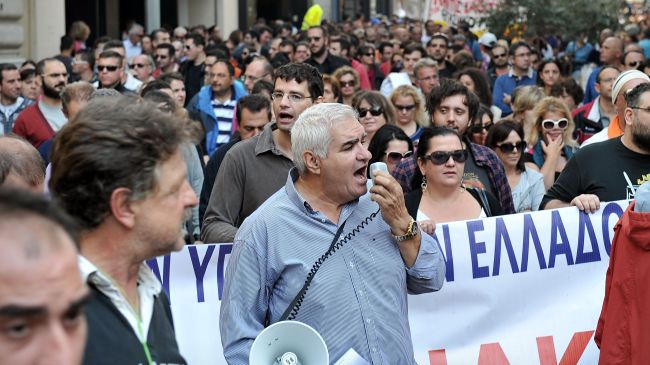 Small business owners in Greece have taken to the streets of Athens to protest a new law that allows Sunday trading, a measure demanded by the country's international lenders.
Unions and the Orthodox Church joined the small business owners in the march through in the capital, as stores were open on a Sunday, for the first time in a century.
In addition, private sector workers staged a one-day strike and demonstrations were held in other cities across the country.
The new regulation was a requirement set by Greece's troika of international lenders, which includes the European Union, the European Central Bank, and the International Monetary Fund.
"At a time when commerce here is literally collapsing, they are forcing businesses to stay open longer and spend more money, and so only a handful of multinationals will survive, and that is what the bailout and the government that serves it want," said union leader Thanos Vasilopoulos.
Unions say the extra workday would not create more job opportunities, instead current employees would be forced to work more.
Furthermore, small retailers argue that the extra working day would only increase operational costs, which would exceed any small boost in sales.
"It is not an issue of whether customers can find time to shop, but whether they have the money to spend," said baker Stelios Exarchos.
The Greek government claims the change is needed to boost economy, but President of the National Confederation of Greek Commerce (ESEE) Vassilis Korkidis reported that most shoppers left the stores on Sunday without making purchases.
The law was passed in July, after opposition from retailers forced the government to change its original plans of allowing trade every week to instead permit stores to be open for seven Sundays for now.
Greece has been at the epicenter of the eurozone debt crisis and is experiencing its sixth year of recession.