Europe
Greek teachers protest proposed labor reforms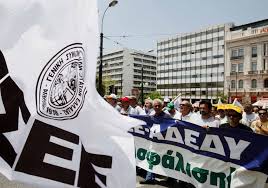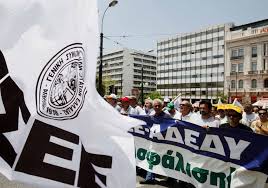 Teachers have staged a demonstration in Greece to express their resentment at a series of labor reforms proposed by the government.
Protesters converged outside the parliament building in Athens, holding placards reading "No to dismissals, jobs for all," and "No to cuts in education" in Greek.
The demonstration had been organized by the Greek Federation of Secondary Education State School Teachers (OLME) and the All Workers Military Front (PAME).
Scuffles broke out when some of the protesters walked up the stairs to the entrance of the parliament, and were confronted by police officers in riot gear.
The protesters said that they are planning a 48-hour strike in opposition to a draft law that suggests changes to the teacher recruitment policy.
Meanwhile, Greece's Panhellenic Federation of Journalists' Unions (POESY) has announced that it is going to hold a 48-hour strike in protest against pension reforms.
The administrative body of POESY said that Greek journalists will go on strike as of 6 a.m. local time (0300 GMT) on April 21, and end the industrial action at the same time two days later.
Prime Minister Alexis Tsipras, who last year accepted reforms in Greece's economy in return for a multi-billion-dollar assistance package by international creditors, is resisting pressure by lenders to impose a new round of deep cuts for pensioners.
His left-wing government has instead opted to increase social security contributions paid by employers, farmers and self-employed professionals. Some professional groups have protested the plans, with groups like lawyers abstaining from court duty for weeks.