Europe
Greek teachers, university staff protest austerity cuts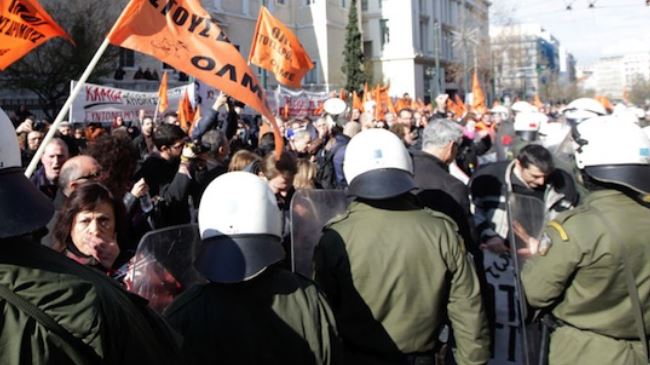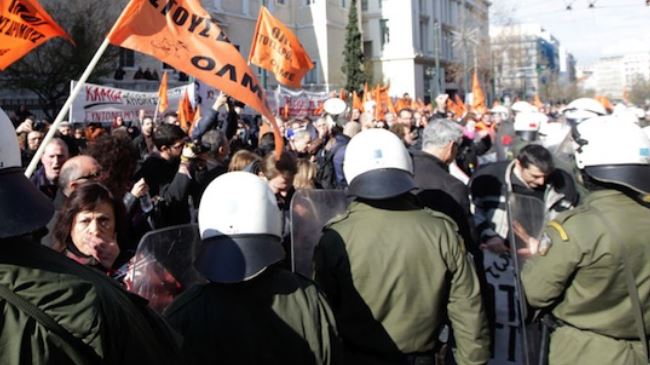 School teachers and university staff in Greece have staged a protest against austerity cuts in the country's education sector, Press TV reports.
The educators, who took to the streets of the capital, Athens, voiced their anger at the budget cuts, saying the measures have reduced learning resources and degraded the quality of state-endorsed education.
"This is the worst school year in my 20-year career. There are not enough teachers for the first time. Thirty students are crammed in one classroom and many of them come to school without any breakfast…," said Dimitris Polixroniadis, with State Teachers' Union.
The protest comes as schools have been witnessing budgetary cuts for four years.
"State education is being gradually privatized, losing its traditional free-for-all philosophy during austerity in Greece. The class divide became more apparent as increasing poverty affected both students and their parents," Polixroniadis added.
Greece's state education budget is now minimized to 2.75 percent of gross domestic product (GDP) against a five-percent European Union average.
Last month, Greek school teachers announced they would launch a five-day strike to protest job transfers and layoffs.
Over the past two years, thousands of regular and substitute teachers were ousted, put on a waiting list or forced into early retirement in the debt-ridden county.
Greece has witnessed three years of austerity policies imposed by the government in a bid to win bailout loans from international creditors, including the European Central Bank, the International Monetary Fund (IMF) and the European Commission.