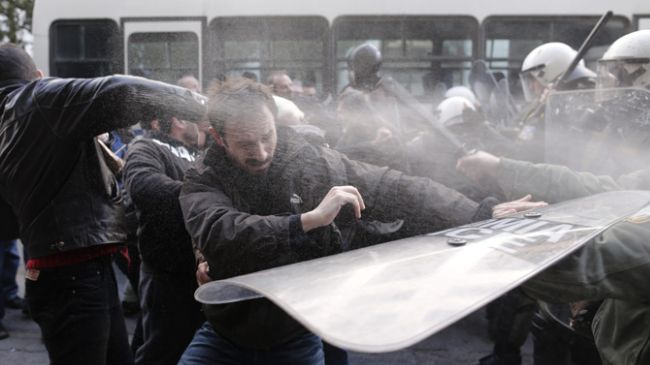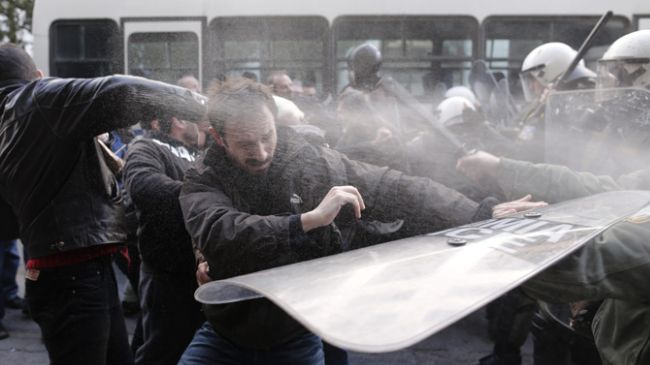 Public health-care and transport workers have held a 24-hour strike in Greece to protest against the government's austerity policies.
The strike began on Thursday in the capital city of Athens.
Transport workers walked off their jobs to voice opposition to the new pay cuts and push the government to reconsider the austerity measures.
Health-care centers and hospitals operated on emergency staff, as doctors and nurses went on strike to protest shortages in the hospital staff and poor working conditions.
The union that represents workers at Greece's Public Power Corporation said its members would also stage a 24-hour strike on Thursday in solidarity with the transport workers.
Municipal workers have also announced a four-hour walkout.
The Greek government has made a 25-percent cut to the wages of public sector workers. The move sparked a ten-day strike by Athens Metro workers that ended on January 25, but caused havoc to the transportation of about 1.1 million daily commuters.
The austerity policies have left some 26 percent of the working population in Greece without job.
The government's plans to reform the health sector would end in wage cuts of about 20 percent and the closure of health departments.
On Wednesday, Greek protesters stormed the Labor Ministry building of Yiannis Vroutsis in central Athens. Police used pepper spray, batons and tear gas to disperse the demonstrators. Thirty people were also arrested during the demonstration, which had been organized by a Communist-backed labor union.
Members of the union urge the government to reconsider the planned reforms to the country's pension and income contribution system as the eurozone creditors and the International Monetary Fund tighten the leash on Athens' expenditure.
Greece has been in a recession since late 2008. The country has been cutting down its spending over the past four years, which has resulted in many Greeks losing their jobs.