Europe
Greeks hold rally in support of state broadcaster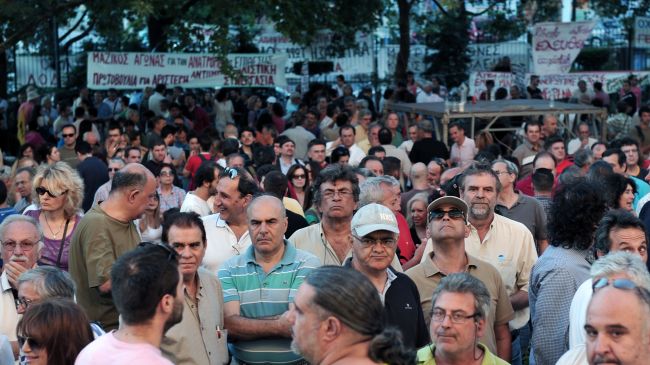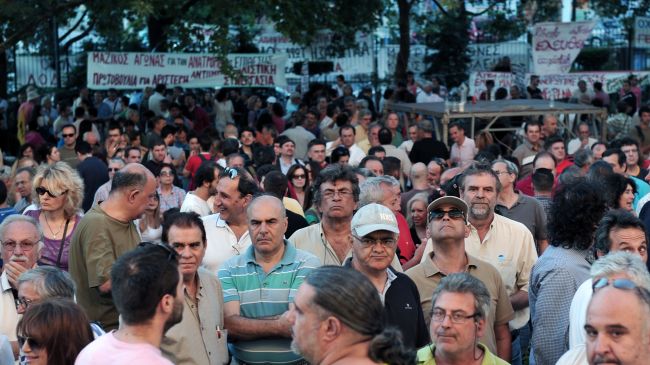 Greeks hold rally in support of state broadcaster
Greek demonstrators have staged a rally outside the headquarters of state broadcaster ERT in the capital, Athens, calling for its reopening.
The broadcaster's shock shutdown was announced on June 11. The move, which is part of the Greek government's unpopular austerity measures, has left the ERT's nearly 2,700 staff suspended.
Police estimated that about 2,000 protesters, including supporters of the main opposition left-wing Syriza Party, gathered in front of the building on Wednesday to show their support for the broadcaster.
The party's leader Alexis Tsipras also joined the demonstrators and told reporters that, "No one can fool around with democracy in this country."
Earlier in the day, Tsipras condemned the closure of the ERT as a "brutal attack on the constitution and democracy."
The rally in Athens came as talks between Greece's Prime Minister Antonis Samaras and his coalition partners did not succeed in resolving the political deadlock caused by the government's shutdown of the ERT. However, the negotiations are set to continue on Thursday.
The Greek premier had a three-and-a-half hour meeting with the leaders of the Socialist Pasok and the moderate left Democratic Left in an effort to reach an agreement on the future of the ERT.
The prime minister's coalition partners have called for the immediate restoration of the ERT's broadcasts, but Samaras has refused to reinstate it in its old form.
On June 17, Greece's top administrative court told the government to restore public broadcasts. However, the ERT's TV channels and radio stations remained off the air Wednesday.
"One of the issues (discussed) is how the state broadcaster will operate again, with respect to the Council of State's decision," said government Spokesman Simos Kedikoglou after Wednesday's meeting.