Economy
Greeks protest appointment of new PM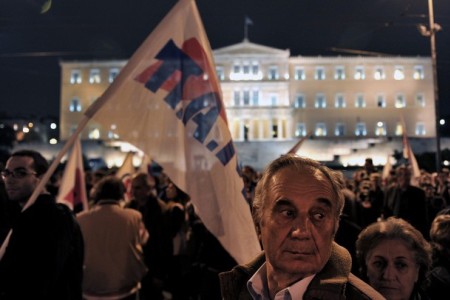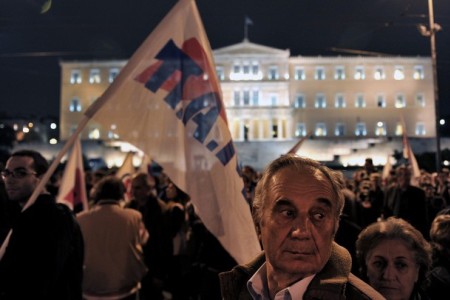 Thousands of Greeks have demonstrated in the capital Athens against the appointment of a new prime minister as well as the painful austerity measures the country is adopting.
Greece's two main parties agreed to make Lucas Papademos head of a new unity government on Thursday, in an effort to save the country from the looming bankruptcy, which would force it out of the eurozone, Reuters reported.
Protesters from the labor arm of the Communist Party demonstrated against Prime Minister-designate Lucas Papapdemos, saying he would follow the policies of outgoing Prime Minister George Papandreou.
The protesters rallied outside the parliament building and called for new elections to solve Greece's problems.
They said people do not expect anything good from the new prime minister.
Papademos, an economist and former vice president of the European Central Bank, was named to lead the coalition government to calm the political turmoil sweeping the country since May 2010.
"We have put the wolves to guard the sheep — why did they put a banker in charge? They put him there to implement worse measures than those already implemented by them," the demonstrators noted.
The Communist Party is against the formation of a coalition government. It also opposes the European Union (EU) and the International Monetary Fund (IMF)'s bailout loans to Greece.
Papademos' first job would be to persuade Greece's creditors in the so-called troika – the EU, the IMF and the European Central Bank – to release its next tranche of aid money, eight billion euros (11 billion dollars), before the country goes bankrupt.
His next job will be to roll out more austerity measures, which are prerequisite for getting a second EU bailout package.