Asia-Pacific
Grenade blast hits protest site in Thai capital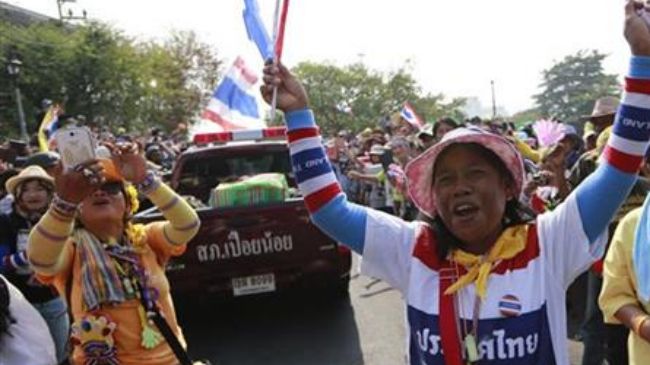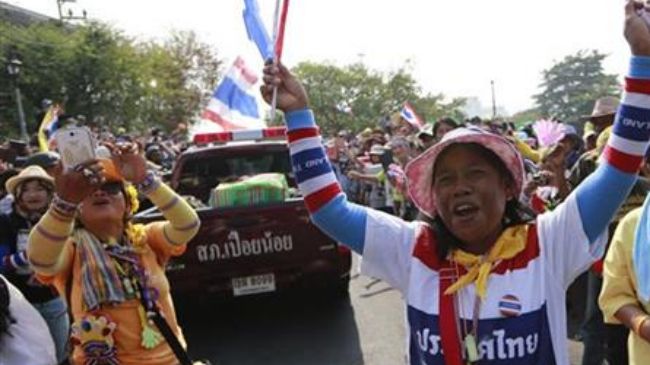 A grenade explosion at an anti-government protest site in Thailand's capital has hurt two demonstrators, a protest leader says.
"The M79 grenade was launched on us early on Wednesday and exploded near where people were sleeping," Issara Somchai said, adding, "Two people were slightly injured."
The blast took place at the Lat Phrao junction in northern Bangkok, which the anti-government demonstrators have occupied since January 13 as part of their "Bangkok Shutdown" campaign, aimed at forcing the Thai prime minister to step down.
The incident comes as the tensions are running high between the government and the protesters over the controversial February 2 election.
Thai Prime Minister Yingluck Shinawatra arranged a general election on February 2 in an attempt to appease protesters that demand her resignation.
The protesters, led by former Deputy Prime Minister Suthep Thaugsuban, however, have pledged to boycott the general election. They also said they would disrupt the general election.
The anti-government demonstrators marred the advance voting on January 26 by blockading the polling stations and stopping voters from casting their ballots.
Meanwhile, the Thai government, on Tuesday, confirmed that the general election would go ahead as planned, despite persistent protests.
The country's election commission had announced earlier that it wants the poll to be delayed, but the premier insisted that it should be held on February 2, as scheduled.
The anti-government protests triggered on October 31 by a failed amnesty bill that could have allowed Yingluck's brother, ousted Prime Minister Thaksin Shinawatra to return without serving jail term for a corruption conviction.
Nearly ten people have died and hundreds injured since the protests erupted in the country. The government imposed a state of emergency on January 22.