Africa
Guinea's Ebola death toll hits 47: Health Ministry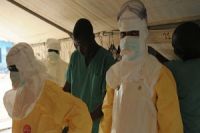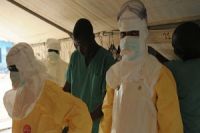 The Guinean Health Ministry says death toll from an Ebola outbreak in Guinea has hit 47 so far this year.
According to Press TV, the ministry said on Tuesday since January, there have been 121 confirmed cases of Ebola in Guinea.
The ministry added that it had "no new cases of Ebola recorded" since Sunday, and said that four people were being treated in the capital Conakry, and six others in Gueckedou, in the southern part of the country.
There is currently no known cure for Ebola, whose symptoms are diarrhea, vomiting and bleeding.
The virus spreads through direct contact with blood, feces and sweat. It can also be spread through sexual contact or the unprotected handling of contaminated corpses.