Iraq
Gunmen abduct 8 policemen in western Iraq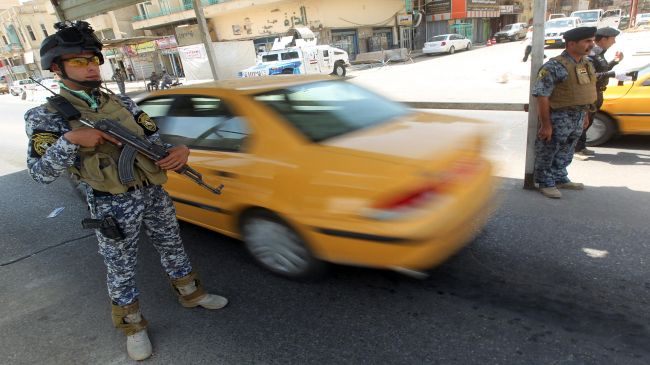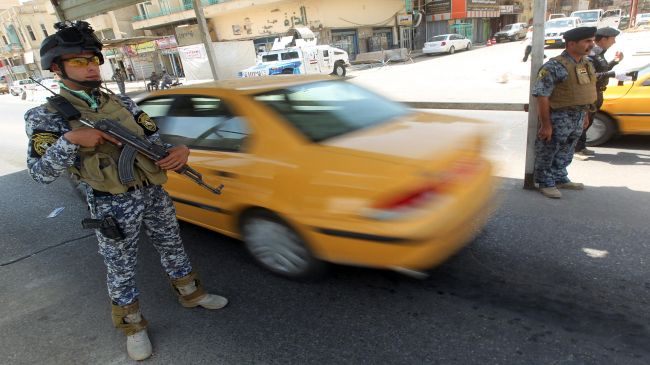 Unidentified gunmen have ambushed a police patrol in Iraq's western province of al-Anbar, kidnapping eight policemen before fleeing the scene.
Staff Lieutenant General Murdhi al-Mahalawi, head of the Anbar Operations Command, told reporters that the incident took place near the provincial capital city of Ramadi, located about 110 kilometers (68 miles) west of Baghdad, on Saturday.
The police forces were guarding a post on the main highway linking Iraq to both Jordan and Syria, when they were kidnapped.
There was no immediate claim of responsibility for the abductions.
Elsewhere, armed men broke into the house of an anti-terrorism police officer in Baghdad's southern district of al-Rasheed early on Saturday.
The assailants shot dead Captain Adnan Ibrahim, his wife and two children aged eight and 10, before escaping from the site.
Shortly afterwards, the gunmen shot dead a policeman, who tried to stop them at a nearby checkpoint.
The United Nations Assistance Mission for Iraq (UNAMI) said on May 2 that April has been the deadliest month in Iraq since 2008 as terrorist acts have killed over 700 people and injured more than 1,600 across the country.
UNAMI also stated that Baghdad was the worst affected governorate, with a total of 211 killed and 486 injured.