Africa
Gunmen abduct about 30 students in Nigeria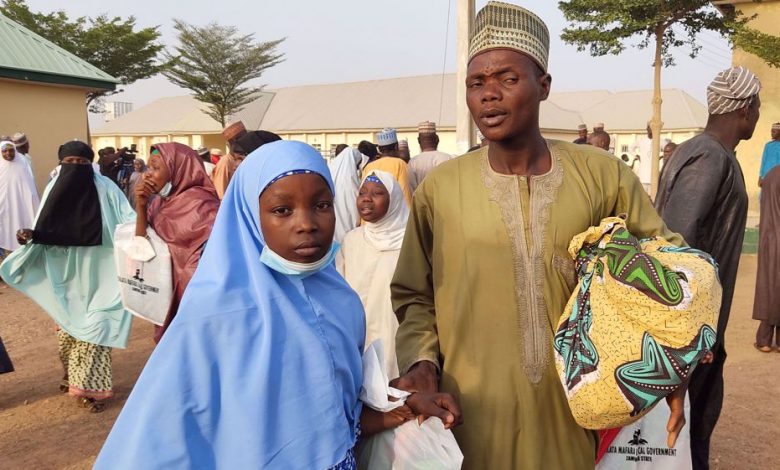 About 30 students have been kidnapped by gunmen in a raid on a college in Nigeria's northwestern state of Kaduna.
A suspected gang broke into the Federal College of Forestry Mechanization in the area of Mando in Kaduna — located in a region notorious for banditry and armed robbery — on Thursday night, opening fire indiscriminately before taking students hostage.
After a distress call, the army headed to the area and engaged in a fierce battle with the assailants.
"The troops successfully rescued 180 citizens; 42 female students, eight staff, and 130 male students," Kaduna State's security commissioner, Samuel Aruwan, said in a statement on Friday. "However, about 30 students, a mix of males and females, are yet to be accounted for."
"A combined team of army, air force, police, and DSS (Department of State Services) troops are conducting an operation to track the missing students," he added.
In recent years, gangs have been kidnapping students for ransom or sexual exploitation.
The Thursday attack was the fourth of its kind since December last year.
The last such attack took place on Saturday, when criminal gangs stormed the staff quarters of Kaduna Airport, kidnapping 12 people, according to airport officials.
The trend of abducting students from boarding schools was started by the Takfiri militant group of Boko Haram, which kidnapped 270 schoolgirls from a school at the northeastern town of Chibok in 2014. Almost 100 of them have not been found to date.
Nigerian President Muhammadu Buhari has faced growing criticism over the abductions as well as the increasing violence by militants.
Buhari has said state governments are in collusion with the gangs, and has called on state authorities to "review their policy of rewarding bandits with money and vehicles, warning that the policy might boomerang disastrously."
Hours before the Thursday raid, Nigerian national security adviser Babagana Monguno said the government was determined to take out the criminal gangs, after the president held talks with security officials and traditional leaders to discuss security challenges.