Pakistan
Gunmen kill 5 policemen in NW Pakistan ambush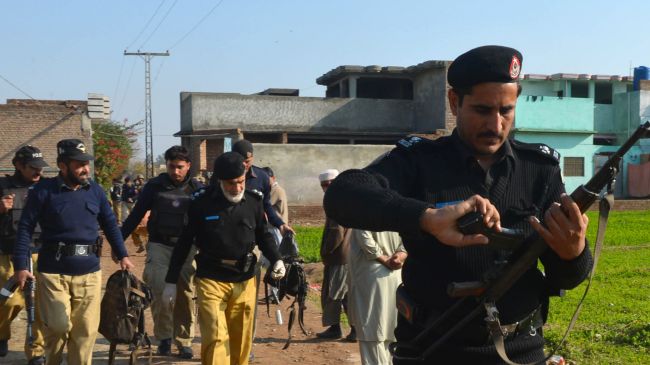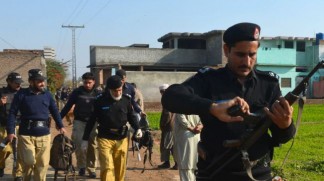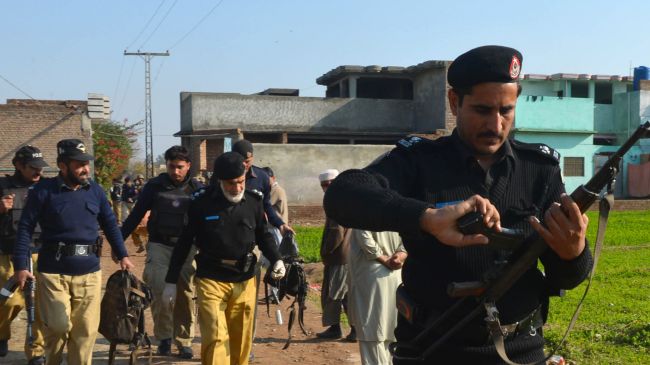 Unknown gunmen have shot and killed five police officers on patrol in Pakistan's troubled northwest, police officials say.
Senior police official Najeeb Ur Rehman said a civilian was also killed in the attack which occurred late on Monday in the town of Badaber, a flashpoint for violence in the district of Peshawar, AFP reported.
"(An) unknown number of attackers ambushed the police patrol, five policemen and a driver of a private vehicle have been killed," Rehman said.
"When policemen tried to move to a safer place another group of attackers opened fire from that side," Rehman said, adding the attackers then fled the scene.
He said two policemen and another civilian were wounded in the attack.
The incident took place days after pro-Taliban militants in the country said they would not extend a ceasefire aimed at helping a long-stalled peace process.
Last week, Tehrik-e-Taliban Pakistan (TTP) spokesman Shahidullah Shahid said the militant group took the decision in reaction to the continued government raids and arrests against the militants.
Negotiations between the two sides began in February, but the first round of the talks collapsed less than a week later over militant attacks.
The talks resumed after pro-Taliban militants declared a 40-day ceasefire, which came into effect on March 1.
The militants want hundreds of their men released and the army to withdraw from the tribal areas bordering Afghanistan.
Prime Minister Nawaz Sharif has supported the peace talks since he took office last year.
Pakistan has been experiencing violence since 2001, when Islamabad joined the so-called US war on terror. According to Pakistani authorities, nearly 50,000 people have lost their lives in the violence.