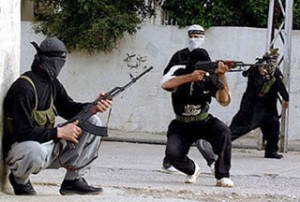 Gunmen have assassinated a Turkmen leader at his home in the northern Iraqi city of Mosul, say police and Turkmen sources.
"Armed men opened fire on Yauz Ahmad Efendi before making their escape," (AFP) quoted a police official as saying Sunday.
Efendi was a member of the executive committee of the Turkmen Front, Iraq's main Turkmen political party.
"His son answered the door and they asked to speak to his father. When he arrived at the door they opened fire," Turkmen MP Safaeddin Arkij said.
Turkish Foreign Minister Ahmet Davutoglu telephoned Turkmen community leaders to "offer the condolences of the Turkish people," the MP said.
The population of the Turkmen community in Iraq, which amounts to 500,000, is concentrated mainly in Mosul, Kirkuk and Tal Afar.