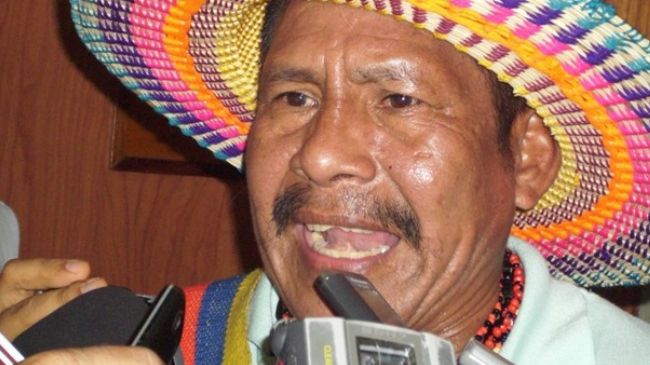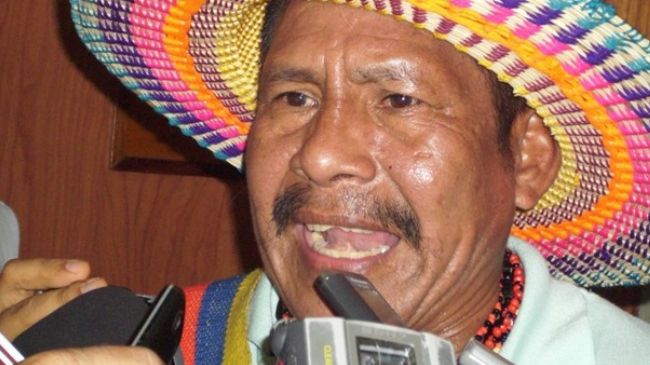 Gunmen have shot and killed the chief of a Venezuelan indigenous group who fought for the demarcation of indigenous people's land in the northwest of the country.
On Monday, Venezuelan Information Minister Ernesto Villegas said that Sabino Romero, the 58-year-old leader of the Yukpa ethnic group, was fatally shot by two people on a motorcycle in the state of Zulia on Sunday.
The Prosecutor General's Office issued a statement saying that Romero was on his way to a community meeting in the village of Chaktapa when gunmen stopped his vehicle and sprayed it with bullets.
The indigenous leader's wife, Luisa Martinez de Romero, was injured in the attack.
Villegas said Romero may have been the victim of a hired killing, but the authorities have not determined a motive. He added that an investigation into the murder has been launched.
"The investigation is under way," Villegas said, noting, "We cannot put forth any type of hypothesis regarding this reprehensible act."
Justice Minister Nestor Reverol told state television that federal police traveled from Caracas to Zulia to assist state officials investigating the murder.
Juan Carlos de la Rosa, the leader of the Wainjirawa indigenous organization, condemned the killing, saying this type of attack "has historically taken place against all those who fight for land."
Romero had long campaigned for the rights of the Yukpa and the demarcation of their lands in the Perija mountain range bordering neighboring Colombia.
Tension between the Yukpa and cattle ranchers claiming the lands have increased in recent years. The Venezuelan government expropriated more than 15,000 hectares of land in 2011 to hand over to the Yukpas, who have demanded the return of ancestral lands now used by cattle farmers.
Human rights organizations say land owners are suspected of killing several Yukpa in land-related disputes.