Africa
Haaretz: "Israel" and Kenya Share Strong, Strategic Ties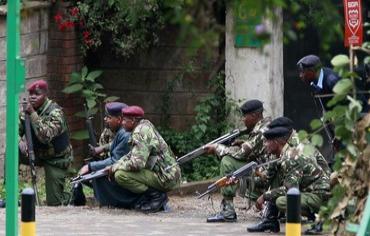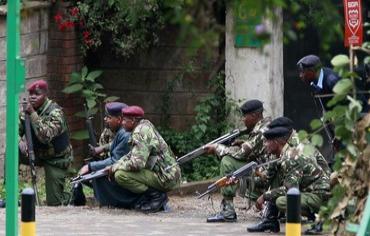 The African nation and the "Israeli" entity enjoy a very special relationship, says the "Israeli" Haaretz newspaper.
On March 15, 2007, a diplomat at the US embassy in Nairobi met with the director general of the Kenyan Foreign Ministry, Tom Amolo. The high-ranking Kenyan official said Kenya and "Israel" had maintained close security and intelligence cooperation for many years and were in contact at every level and in every field of endeavor.
Haaretz also noted that "Because of Kenya, "Israel" has been able to keep an eye on events in the Indian Ocean and up and down the east coast of Africa. It also sees Nairobi as a station to confront what it dubs as increasing 'terrorist attacks' against "Israeli" goals and interests in Africa.
The paper went on to say "Kenya has been a major client of "Israeli" arms and security apparatuses," adding that "The Kenyan army has indeed received tremendous amounts of "Israeli" weapons in addition to military and security training."
"Israel's" Haaretz newspaper reported, Uganda is to be supplied with artillery shells, mortars and an upgrade of its aging jet fighter fleet.
Moreover, an article in the Daily mail quoted Galia Sabar, chair of African studies at Tel Aviv University as saying "To "Israel", Kenya is one of the most important countries in Africa. Since 1963, the two countries have had a close, profound and, for the most part, a mutually beneficial relationship."
"Over the years we [Israelis] have provided them with expertise in modern agriculture, military training, communications and they have given us a foothold on the continent," Prof. Sabar said.
"In the past 15 years, with the rise of al-Qaeda, and especially in the past seven years or so, we've been able to keep an eye on all the Islamist movements in the area," she added.
According to the paper, "Israeli" security advisers were dispatched to help Kenya deal with the attack on the "Israeli"-owned Nairobi shopping mall.
It was no surprise to Prof. Sabar that "Israelis" were helping Kenyan security forces. ""Israel" has been providing security advice for years," she said.
"The only surprise today," Prof. Sabar said, "is that Kenyan officials are being so open about the "Israelis" helping them. Usually, those things are kept under wraps."
Kenya and Ethiopia still, to some degree, also provide "Israel" with a way to pick up information, and "Israeli" businesses have made a big splash in Kenya and in many African countries in the fields of weapon sales and training security forces.
"Neighboring Uganda also has a special relationship with "Israel". Three weeks ago it was announced that several thousand Africans, mostly from Sudan and Eritrea, who had entered "Israel" illegally from Egypt, were to be deported to Uganda before being sent home.
Several of those being deported may well have been trained during their years in "Israel" in the art of intelligence-gathering and could be among "Israel's" eyes and ears on the ground in their respective countries.