Iraq
Hadi Al-Ameri: Over 1200 ISIL Terrorists Killed in Al-Khalediya Liberation Operation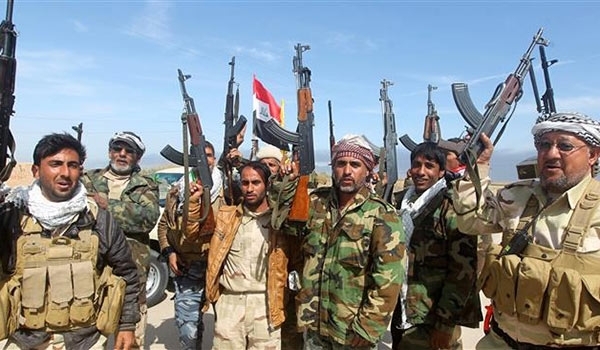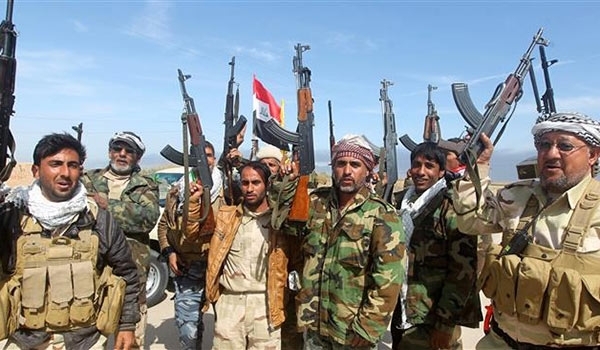 The commander of Iraq's Popular Mobilization Forces, Hadi al-Ameri, announced that the number of the ISIL terrorists killed in the recent battle of al-Khalediya has exceeded 1,200.
"Around 1,200 to 1,500 terrorists have been killed in fierce clashes with Iraq's joint military forces in al-Khalediya battle," Al-Ameri said on Sunday.
He noted many ISIL terrorists have also been arrested, including some runaway notorious prisoners of Abu Ghreib prison.
"Some of the captured commanders were foreigners, including women who had military uniform on," Al-Ameri added.
On August 20, a senior military commander announced that Iraq's joint military forces had completely seized back the strategic al-Khalediya Island located to the East of al-Ramadi in Anbar province.
"The Iraqi security and Hashd al-Shaabi managed to fully liberate al-Khalediya Island 23 kilometers to the East of al-Ramadi and also take full control of the surrounding villages and regions of the island," Commander of Anbar Liberation Operations Major General Esmayeel Mahlawi said.
Meantime, Hashd al-Shaabi Command Center in a statement announced that over 150 terrorists from different countries, including two Americans, 7 Russians, 4 Chechens and many Saudis, were killed in the al-Khalediya Island liberation operation.
Also on Thursday, General Mahlawi said that the Iraqi forces killed 700 ISIL militants during an anti-terrorist offensive on Khalediya Island.
"Security forces so far have killed 700 ISIL members since the beginning of Khalediya Island liberation battles," said General Mahlawi.
The final anti-terrorist offensive on Khalediya Island started in late July.
The city of Ramadi was occupied by ISIL militants in May 2014. The government forces succeeded in retaking the city after weeks of fierce fighting from December 2015 to February 2016.
ISIL is a terrorist group mainly operating in Syria and Iraq. The terrorists have also claimed responsibility for attacks in Europe. The group is deemed as terrorist entity by international bodies, including UN.