Africa
World News
Haftar rejects Sarraj's call for Libya truce as 'media marketing'
Libyan rebels led by renegade general Khalifa Haftar have rejected a ceasefire announcement by the internationally-recognized government in Tripoli.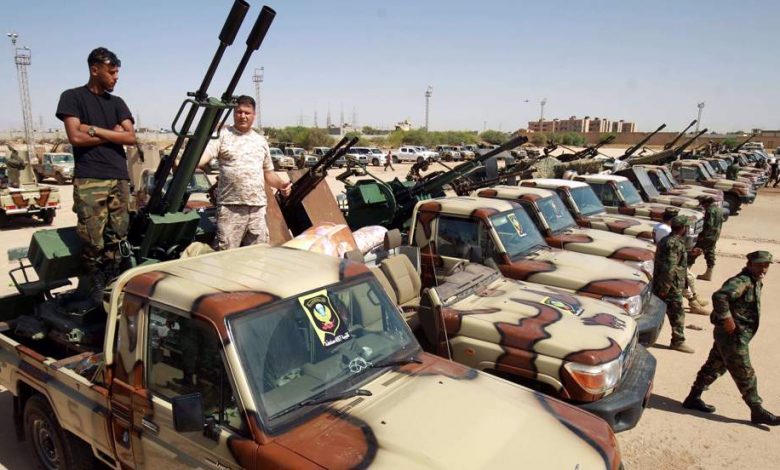 Ahmed Mismari, a spokesman for Haftar's self-styled Libyan National Army (LNA), told media on Sunday that the ceasefire announced by the government of Prime Minister Fayez al-Sarraj "is for media marketing."
Sarraj had on Friday "issued instructions to all military forces to immediately cease fire and all combat operations in all Libyan territories."
"If al-Sarraj wanted a ceasefire, he would have drawn his forces back, not advanced towards our units in the coastal city of Sirte," said Hatar's spokesman.
"There is a military build-up and the transfer of equipment to target our forces in Sirte," said Mismari, pledging a response to any raid on positions of the eastern-based rebels around Sirte and the central district of Jufra.
He did not elaborate on a parallel call for truce issued by the rival Tobruk-based parliament on the same day.
Haftar — who is primarily supported by the United Arab Emirates (UAE), Egypt, and Jordan — launched a military offensive in April 2019 to seize Tripoli and unseat the Government of National Accord (GNA).
The Libyan army, however, prevented the collapse of the Sarraj government with the help of Turkey, reversing many of Haftar's gains near the capital at a later point in the counter-operation and pushing them back as far as Sirte.
Libya was plunged into chaos when a NATO-backed uprising in 2011 toppled longtime ruler Muammar Gaddafi.
The country has since split between rival administrations based in Tobruk and Tripoli, each backed by armed groups and foreign governments.