World News
Hagel urges China not to abuse its 'great power'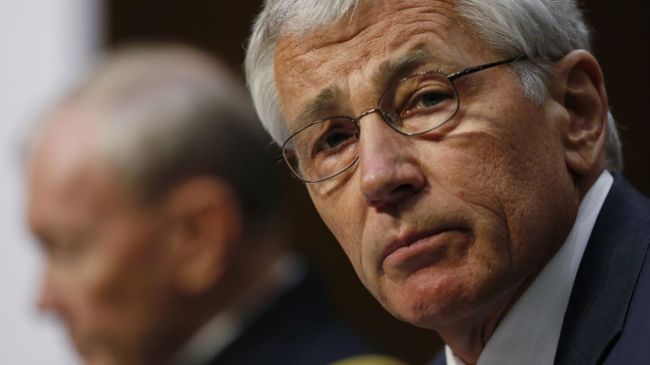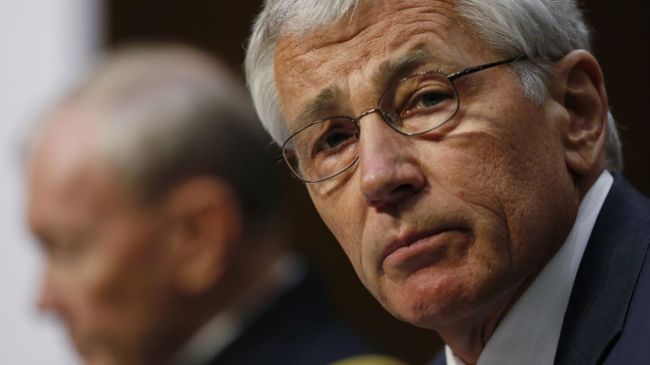 US Secretary of Defense Chuck Hagel has warned China against unilateral action to resolve territorial disputes with its neighbors, saying Beijing must use its "great power" responsibly.
Hagel made the remarks on Sunday during a visit to Japan, which has a territorial dispute with Beijing over islands in the East China Sea.
"Great powers have great responsibilities. And China is a great power," said Hagel, who will leave for a three day visit to China on Monday.
Hagel said he wanted to talk with China about its use of military power.
"Something else that … I will be talking with the Chinese about is respect for their neighbors. Coercion, intimidation is a very deadly thing that leads only to conflict," he said. "All nations, all people deserve respect."
Elsewhere in his remarks, Hagel pointed to the example of Russia's "annexation" of the Autonomous Republic of Crimea, saying similar action by China would not be tolerated.
"I think we're seeing some clear evidence of a lack of respect, and coercion and intimidation with… what the Russians have done in Ukraine," he said.
"You cannot go around the world and redefine boundaries and violate territorial integrity and the sovereignty of nations by force, coercion or intimidation, whether it's in small islands in the Pacific, or in large nations in Europe," the Pentagon chief said.
Beijing claims the South China Sea in its entirety, while other countries including the Philippines, Japan, Vietnam, Taiwan, Malaysia, and Brunei Darussalam also have claims to the area and are in dispute with China.
China and Japan have long been locked in a dispute for more than a decade over the sovereignty of uninhabited islands in the South China Sea — what are called Diaoyu in China and Senkaku in Japan — which are believed to have vast natural resources.
Although Washington has repeatedly said it would take no side on sovereignty of the disputed islands in the East China Sea, it officially recognizes Japan's administration of the islands and feels responsible to protect Japan's territory under a defense deal signed between the two countries.