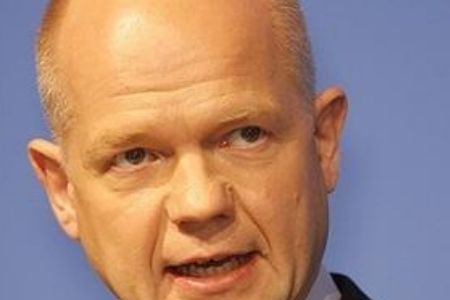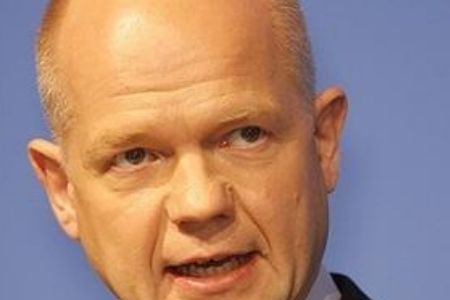 British Foreign Secretary William Hague has been forced to accept the responsibility for the SAS mission to Libya, which the opposition slammed as an "embarrassment".
Britain dispatched a group including Special Air Service soldiers and two diplomats to Libya last week which made an unannounced landing near Benghazi, the country's second biggest city and the base of revolutionary forces.
The Libyan revolutionaries arrested the Britons as they "came into the country unofficially and without any arrangement with the Libyan authorities."
Hague had earlier announced plans to send the 'diplomatic delegation' to the African country.
He said the responsibility for the details of the operation rested with the military, adding that Prime Minister David Cameron knew about the operation, which Labour said could lead to tragedy.
Hague had to make a statement at the Commons over the humiliating arrest of the British delegation. They were released only after the intervention of the former British ambassador to Libya, Richard Northern.
"When we send staff into a potentially dangerous situation, then a level of protection is provided for them based on professional and military advice," Hague told the Commons.
"The timing and details of that are operational matters decided by the professionals, but ministers must have confidence in their judgements, as I do, and must take full ministerial responsibility for their judgements and decisions, as I do," he added.
This is while shadow Foreign Secretary Douglas Alexander lashed out at the decision saying, "The British public are entitled to wonder whether, if some new neighbors moved into the Foreign Secretary's street, he would introduce himself by ringing the doorbell or instead choose to climb over the fence in the middle of the night."
He also said the Foreign Office's mistake "could all too easily have become a tragedy".
Meanwhile, former Liberal Democrat leader Sir Menzies Campbell described the mission as "ill-conceived, poorly-planned and embarrassingly-executed" questioning the government's ability "to restore the reputation of the United Kingdom in relation to foreign policy in the Middle East" after the fiasco.