Africa
World News
Haiti police arrest Florida doctor suspected of masterminding Moise's assassination
Haitian police have arrested a third American in connection with the assassination of President Jovenel Moise, saying that he masterminded the operation last week in a plot to install him as president of the Caribbean nation.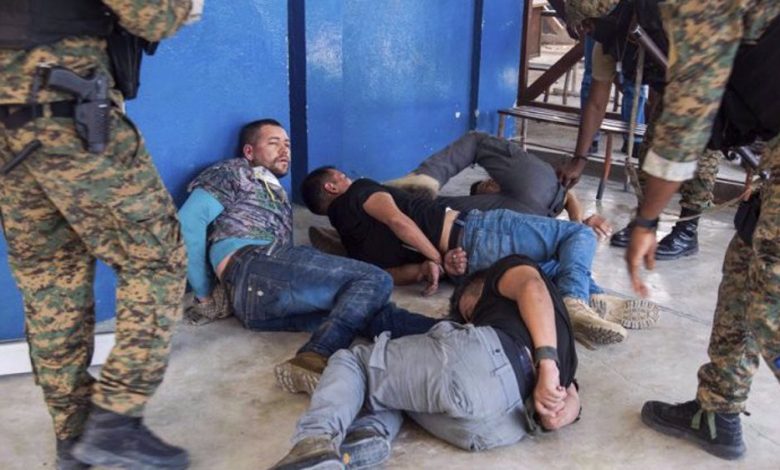 Haiti's National Police Chief Leon Charles identified the detained Haitian American during a press briefing on Sunday as 63-year-old Christian Emmanuel Sanon, saying that he flew into the country on a private jet in early June, accompanied by hired security guards, intending to take over as president after assassinating President Moise.
"The mission of these attackers was initially to ensure the safety of Emmanuel Sanon, but later the mission was changed…and they presented one of the attackers with an arrest warrant for the president of the republic," the police chief emphasized.
He further disclosed that one of the suspects in custody had contacted Sanon after his detention, prompting him to contact two other "intellectual authors" of the assassination.
"The first person they called when the bandits' advance was blocked was Emmanuel Sanon," Charles added, as quoted by the Miami-based Spanish language Acento news outlet.
Charles said Sanon was a doctor from the US state of Florida, adding that two other people "implicated in the intellectual authorship of the murder" are being searched for.
According to the US-based Miami Herald daily, Sanon has lived in South Florida for over 20 years and is now the third suspect tied to the so-called Sunshine State taken into custody in connection with Moise's assassination.
Investigators believe that Sanon was also in contact with a US-based Venezuelan security company that presumably organized the recruitment of the Colombians suspected of involvement in Moise's assassination.
The daily further reported that the detained Colombians said they were hired to work in Haiti by Miami-based company CTU Security, run by Venezuelan emigre Antonio Enmanuel Intriago Valera, who was reportedly also linked to a US-backed plot to assassinate Venezuelan President Nicolas Maduro in 2018.
Charles indicated that CTU had been used to hire at least some of the Colombian suspects, but offered no details.
The other two American suspects, identified as James Solages and Joseph Vincent, reportedly admitted to authorities that Moise's assassination was part of a plot to install Sanon as president of Haiti.
Press reports also indicated that Solages had been "briefly employed as a reserve bodyguard" at the Canadian Embassy in Haiti, but only said that Vincent had lived in Miami.
A source close to the investigation was also cited by the Herald as saying that Solages and Vincent told investigators they were translators for the Colombian commando unit that had an arrest warrant for the Haitian president , but when they arrived, they found him dead.
Haitian police previously said a group of 26 Colombians and two Haitian Americans were suspected of carrying out the murder of Moise at his residence in Port-au-Prince in the early hours of last Wednesday.
Authorities declared on Friday that 18 Colombian and two American suspects had so far been detained. Three of the Colombian suspects have been killed and five others remain at large.
Pentagon sending US team to Haiti 'to assess needs'
While Washington has so far snubbed Haiti's request for troops in the aftermath of the assassination, the US Defense Department announced on Sunday that it is dispatching a team of security and law enforcement experts to Haiti to determine what assistance it could offer in the case.
"Today, an inter-agency team largely from the Department of Homeland Security and the FBI are heading down to Haiti right now to see what we can to do help in the investigative process," Pentagon spokesman John Kirby said in an interview with Fox News Sunday.
"That's really where our energies are best applied right now – in helping them get their arms around investigating this incident and figuring out who's culpable … and how best to hold them accountable," Kirby added.
"We're analyzing it just like we would any other request for assistance at the Pentagon. It's going through a review," Kirby noted.
It was not immediately clear how long the American team would remain in Haiti.