World News
Haitians call for resignation of President Martelly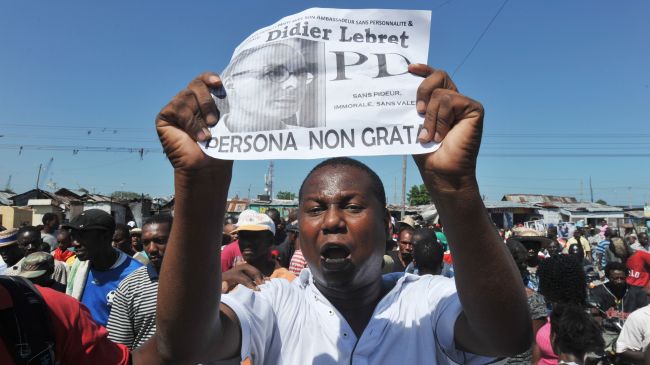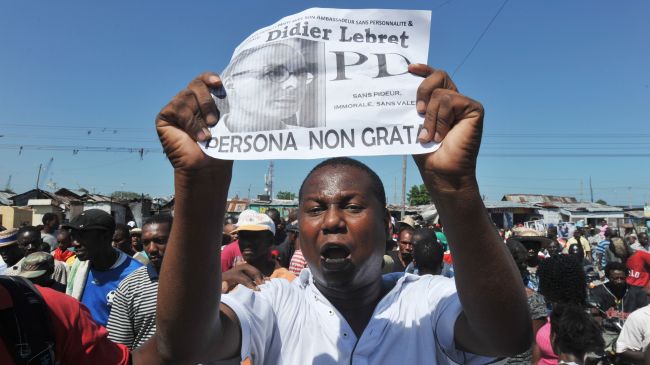 Several hundred people have taken to the streets in the Haitian capital to protest against the high cost of living and call for the resignation of President Martin Martelly.
Angry protesters, mostly young people from poor areas, marched to the presidential palace in the capital Port-au-Prince on Sunday, to voice their opposition against the high cost of living.
Demonstrators also condemned President Martelly, who had pledged to rebuild the country after a devastating 2010 earthquake that ruined thousands of homes and rendered more than one million homeless.
"Martelly is wasting the meager resources of the country to buy luxury vehicles and for international trips that don't bring anything to the country," said Edner Rosier, one of the organizers of the anti-government demonstration.
Protesters claimed that the president has failed to keep his campaign promises of improving people's living conditions.
"Grassroots organizations are going to organize with the other political forces to mobilize the rest of the country against this corrupt regime supported by a few members of the international community," a protester said.
A similar demonstration was held last month, with 2,000 protesters pouring into streets in the capital holding red cards and calling for the departure of Martelly.
Martelly, a businessman and former folk singer known by his stage-name Sweet Micky, was sworn in as president of Haiti in May 2011.