Africa
World News
Haitians protest over insecurity as country grapples with president's killing
Sporadic protests have broken out in Haiti's capital over growing insecurity and fuel shortages in the Caribbean country, which is still in shock after the recent assassination of President Jovenel Moise by a hit squad with suspected ties to the United States.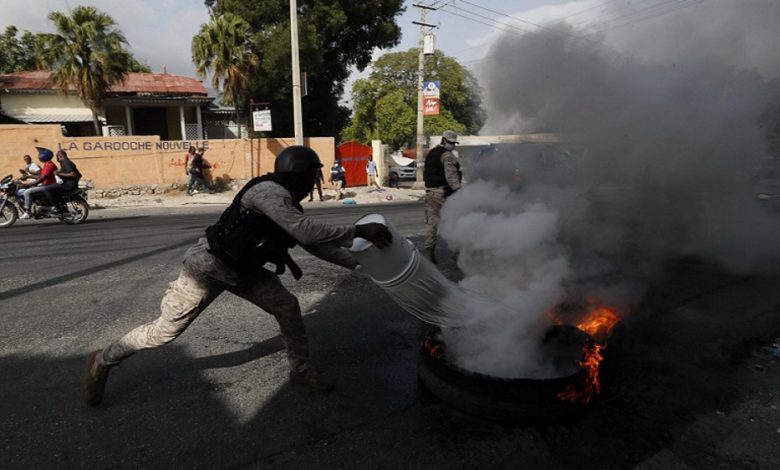 On Wednesday, a number of protesters torched tires in the middle of gritty streets of Port-au-Prince, where nearly all gas stations were closed and long lines formed outside the few operating ones.
Residents of the capital are blaming the gas shortages on both the criminal gangs that control key supply routes and opportunistic black market fuel sellers who have paralyzed the distribution into Haiti's largest city.
Moise, 53, was shot dead and her wife was seriously wounded at their home in the hills above the capital in the early morning hours of July 7 by what appeared to be a group of highly trained killers.
The assassination pitched the already-troubled Caribbean country into political chaos, opening up a political vacuum just as Moise and other civil leaders were preparing for elections and discussing revisions to Haiti's constitution.
Haitian authorities say the hit squad was a unit of assassins, including 26 Colombians and two Haitian Americans. The two Americans have been identified as James Solages and Joseph Vincent, both from Florida.
Police also announced that they managed to detain on Sunday a third Haitian-born American, 63-year-old Christian Sanon, a doctor from Florida who flew into the country on a private jet in early June, accompanied by hired security guards, purportedly intending to take over as president after Moise's assassination.
Haitian authorities said Sanon acted as the mastermind of the assassination.
Separately on Sunday, the White House sent a delegation of law enforcement and national security officials to Haiti, where they met with government and police officials.
According to Haitian police, 18 of the Colombians have so far been detained, three were killed and five are still at large.
National Police chief Leon Charles identified former Haitian Senator John Joel Joseph as a key player in the plot. He supplied weapons and planned meetings, Charles said, adding that police were searching for him.
Haitian authorities say the hit squad had been hired through the Florida-based security company, CTU.
A recent report also revealed that several of the suspects had ties to the US, including serving as informants for the FBI.
Russian Foreign Ministry Spokeswoman Maria Zakharova said on Tuesday that Moscow was "surprised" when the US "flatly declined to comment on the involvement of American citizens in this crime."
The assassination came amid a rising wave of violence in a country divided by a dispute over when Moise's term in office should have ended. Moise had been ruling Haiti by decree after the country failed to hold legislative elections in 2018.
Opposition parties had said Moise's term should have ended in February, five years after his predecessor stepped down. However, Moise had contended his term to be extended until 2022.
Moise has been accused by the opposition of corruption and attempts to install a dictatorship by overstaying his mandate.