Syria
Hama: Tens of Tahrir Al-Sham Terrorists Killed in Syrian Army Attacks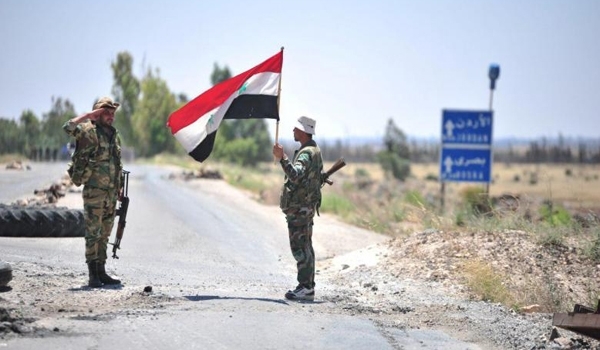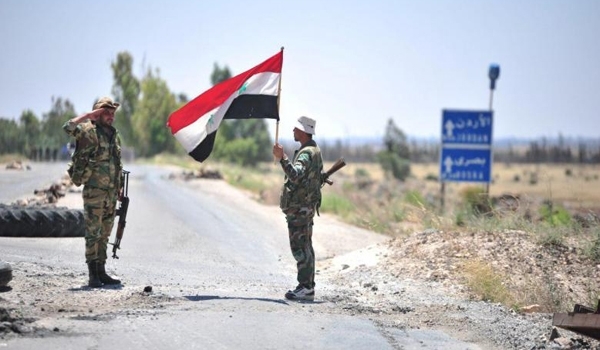 The Syrian army killed tens of Tahrir al-Sham Hay'at (the Levant Liberation Board or the Al-Nusra Front) terrorists during military operations in Northern Hama, and discovered a large amount of Israeli-made weapons at the militants' base in the Southern parts of the province.
The Syrian army's missile and artillery units heavily targeted Tahrir al-Sham bases in Kafr Zita, al-Latamineh, Ma'arkabeh and Hasraya in Northern Hama.
Meantime, field sources reported that the terrorists who had moved from Idlib and Jabal al-Zawiyeh to Northern Hama sustained, at least, 54 casualties in the battle, adding that the army also destroyed more than a dozen vehicles as well as military equipment of the militants.
Also, the Syrian army units continued purging operations in the farms of the town of al-Aqrab in Southern Hama, discovering and seizing large volumes of different types of weapons and ammunition, including mortars, artilleries, RPGs and weapons made in Israel.
In a relevant development on Tuesday, the Syrian army soldiers continued their mop-up operation in Southern Hama, discovering a large arms and ammunition depot of terrorists, including Israeli weapons.
The army men found a large depot of terrorists' arms and ammunition in the township of Aqrab in Southern Hama.
A field source reported that a large volume of Israeli mortar shells, missiles, machineguns, sniper rifles, communication devices and bombs were in the depot.
In the meantime, other units of the army discovered a large volume of weapons and munitions in the terrorists' hideouts in the villages of Talaf and Khirbet al-Jameh in Southern Hama.