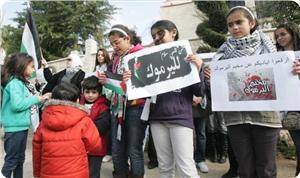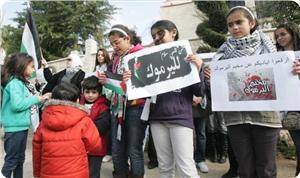 Member of Hamas' political bureau Ezzat Al-Resheq said that the agreement that took place on Sunday in Al-Yarmouk refugee camp was a step in the right direction aimed at neutralizing the camp and sparing it any further deterioration of its humanitarian situation.
In a press statement to the Palestinian information center (PIC), Resheq called for executing the agreement fully in response to the humanitarian initiative of some Palestinian factions in order to completely end the blockade on the camp.
He affirmed that the agreement was the result of strenuous efforts made by the Hamas Movement in cooperation with other Palestinian factions and the concerned parties.
For his part, senior Hamas official Osama Hamdan said the agreement includes three points, the first one calling for neutralizing the camp, especially since the Palestinians are no party to the conflict in Syria.
The second point, Hamdan added, is to get the armed men out of the camp and settle the issue of the militants from the camp financially, and the third point is to allow in humanitarian aid and restore the life in the camp to normal.
The Hamas official asserted that a civilian committee would enter the camp on Monday to make sure it is free from the militants, and simultaneously the relief efforts would continue more widely in the camp.
He noted that the most important thing now is to provide all the refugees with food and medical aid, especially after they had suffered from inhumane conditions for about eight months.