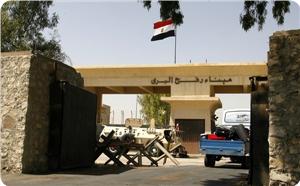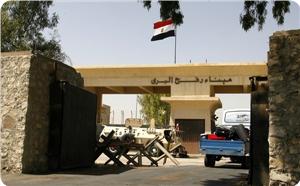 Hamas Movement asked Egypt on Sunday night to open the Rafah border crossing immediately for free traffic of passengers and aid convoys.
Fawzi Barhoum, a Hamas spokesman in Gaza, said that Egypt is called upon to open the border terminal without further delay in view of the ongoing Israeli massacres.
Barhoum's terse statement invited more aid convoys to break the siege on Gaza.
Egypt under the rule of its new president Abdulfattah al-Sisi has been tightly closing the border crossing with Gaza and opening it only at separate intervals for the travel of non-Gazans while allowing a trickle of wounded Palestinians to pass for treatment outside the beleaguered Strip.