Palestine
Hamas censures Mideast talks in Paris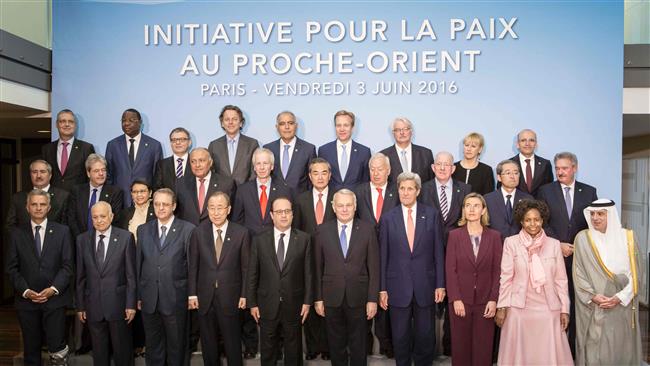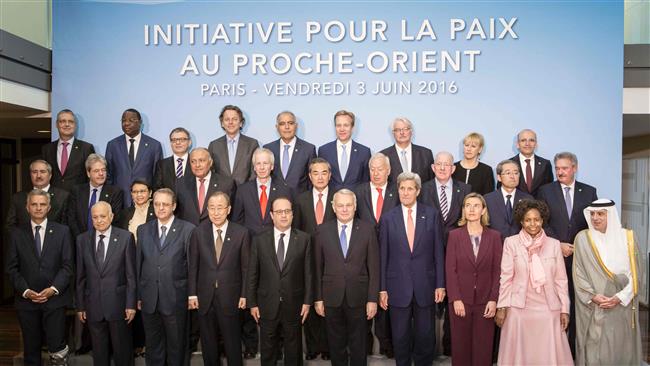 Palestinian resistance movement Hamas has censured the Paris talks aimed at resolving the issue of Palestine and reviving the so-called peace negotiations with Israel, calling them a dangerous violation of national rights.
"The ideas presented by France in the form of an initiative represent a serious infringement on the shared national principles of Palestinians, especially the right of return" of Palestinian refugees to their motherland, read a Hamas statement, which was also signed by the Islamic Jihad Movement in Palestine, the Popular Front for the Liberation of Palestine (PFLP) and the Democratic Front for the Liberation of Palestine (DFLP).
The Friday statement further rejected all other actions aimed at returning the Palestinian side to "fruitless" negotiations that have been a reason for Israel's "increasing settlement building" in the occupied Palestinian territories.
The international conference held in Paris on Friday set the framework for the upcoming French-led initiative to revive negotiations between Palestinians and the Israeli regime. Over 20 representatives mainly from the UN, the European Union and the Arab League attended the meeting to plan for the international summit expected to be held by the end of the year. Palestinians and Israel did not attend the meeting.
The meeting's final statement voiced alarm at the situation on the ground due to Israel's acts of violence against Palestinians and illegal settlement building.
The last round of the so-called peace talks between Israelis and Palestinians collapsed in 2014. Tel Aviv's illegal settlement activities and its refusal to release senior Palestinian prisoners were among major reasons behind the failure of the talks.
Tel Aviv formally suspended the talks with the Palestinian Authority in April 2014 after Palestinian President Mahmoud Abbas forged a unity pact with the Hamas resistance movement, which is based in the blockaded Gaza Strip.
Israel responded to the unity pact by announcing tenders for the building of 4,800 illegal settler units in the occupied Palestinian territories.