Palestine
Hamas chief Meshaal set to visit Gaza Next Week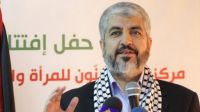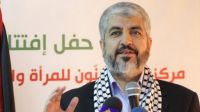 A Palestinian official says Hamas Political Bureau Chief Khaled Meshaal is set to visit the Gaza Strip, which has been under a Zionist regime's blockade for the past five years.
According to Press TV, the senior Hamas official, who wanted to remain anonymous, said in Gaza City on Saturday that Meshaal would arrive in the coastal territory next week through Gaza's Egyptian border.
The official added Meshaal would celebrate the resistance movement's 25th anniversary in Gaza and congratulate its leaders and resistance fighters for defeating Zionist forces during their recent onslaught on Gaza,.
Zionist regime's airstrikes, shelling, and artillery fire left about 170 Palestinians, including many women and children, martyred and over 1,200 others injured from November 14 to November 21. An Egypt-mediated ceasefire agreement, which took effect at 1900 GMT on November 21, ended the eight-day Zionist regime's offensive in Gaza.
Meshaal's previous attempts to visit the Gaza Strip were frustrated by Egypt under the rule of former President Hosni Mubarak.