Palestine
Hamas condemns assassination attempt against MP Khreisheh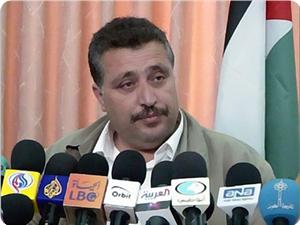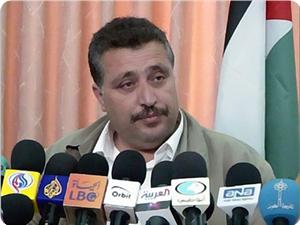 The Hamas Movement strongly condemned the failed attempt to assassinate second deputy speaker of the Palestinian Legislative Council Hasan Khreisheh as he was driving his car near the house of Palestinian premier Rami Hamdallah in Tulkarem.
Member of Hamas political bureau Ezzat al-Resheq denounced the armed attack on MP Khreisheh and all recent shooting incidents that happened to national figures who are known for their courageous positions in support of Gaza.
He called on the Palestinian Authority security apparatuses to open an investigation into the incident.
For his part, spokesman for the Movement Fawzi Barhoum described the shooting of Khreisheh's car as a serious assault, noting that similar incidents had happened to academics, national figures and lawmakers in the West Bank without conducting investigations.
Barhoum called on PA chairman Mahmoud Abbas and PM Rami Hamdallah to provide protection for the citizens and the national figures in the West Bank, who declare positions in support of Gaza and the resistance.
The spokesman also called on the Palestinian people in occupied West Bank to confront these serious violations that only serve the occupation.
For its turn, the Palestinian Center for Development and Media Freedom (MADA) condemned the assassination attempt against PLC member Hassan Khreisheh on Thursday.
This severe life-threatening assault against Dr. Khreisheh is the second such accident in the past few weeks. On 5/8/2014, Dr. Abdul-Sattar Qasem, a professor of political science at Al-Najah University, was also exposed to a similar attack because of his positions against the Palestinian Authority and its president Mahmoud Abbas.
MADA expressed deep concern over the recurrence of such attacks, which pose a threat to the freedom of expression and opinion in the West Bank.
MADA called on the Palestinian authorities to probe these incidents immediately and bring the perpetrators to justice.