Palestine
Hamas condemns the assassination of two Palestinians in al-Khalil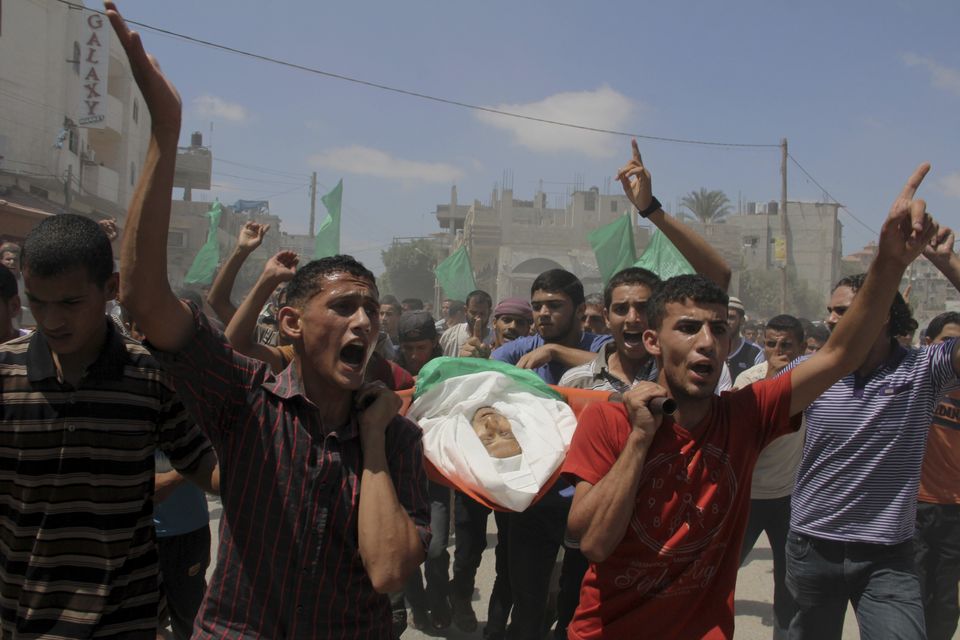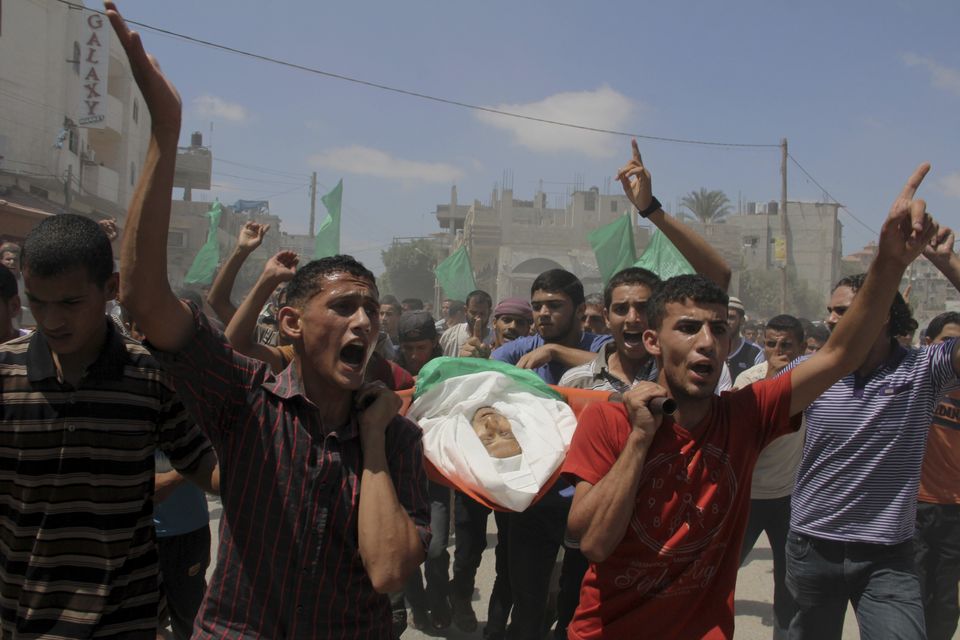 Member of Hamas's political bureau Ezzat al-Resheq strongly condemned the Israeli assassination of the two Palestinian youths Amer Abu Eisha and Marwan al-Qawasmi, saying that it is an Israeli attempt to evade conditions of the ceasefire agreement.
The senior Hamas official stated that the Israeli occupation will pay a heavy price after committing this crime.
Hamas Movement mourned in a statement issued on Tuesday the two Palestinian youths who were suspected of kidnapping three Israeli soldiers in al-Khalil a few months ago.
Thousands of Hamas supporters and Palestinians in the West Bank marched in al-Khalil funeral procession of the martyrs Abu Eisha and Marwan al-Qawasmi who were murdered in armed clashes with Israeli forces at dawn today.
National figures and deputies at Palestinian Legislative Council participated in the funeral amid slogans calling for revenge and supporting resistance.
Hamas movement called for mass participation in the funeral of the two martyrs who were responsible for the capturing and killing of three Israeli soldiers on June 12.
The movement stressed on armed resistance as the sole option for Palestinian people to restore their land and holy sites.
In their turn, Palestinian activists called via social media networks for mass participation in marches throughout the West Bank in response to Israeli crimes most recently was the assassination of Amer Abu Eisha and Marwan al-Qawasmi in al-Khalil.
The activists also called on the PA security forces to stop persecuting Palestinian resistance members and to put an end to security coordination with the Israeli occupation forces.
Meanwhile, violent clashes erupted in Bab Zawiya in al-Khalil in protest against the assassination of the two Palestinian youths in the city.
For its part, Hamas military wing Qassam Brigades vowed to continue resistance against occupation till the liberation of Palestine and holy sites.
The brigades mourned the two heroic martyrs who sacrificed their lives in defense of Palestinian people and Arab and Islamic nation, according to the statement.
For her part, the martyr Marwan al-Qawasmi's mother said during an interview with a local radio station that her son had sacrificed his life in the name of Allah.
The murder has been claimed a few months after the Israeli occupation army launched the so-called retaliatory "Bring Back our Brothers" campaign, in the wake of which 773 innocent Palestinian civilians were rounded up while dozens of family homes had either been demolished or ransacked under pretext of searching for the potential kidnap suspects.
A mass collective punishment has been carried out in the West Bank while a bloody aggression was declared on Gaza Strip, which left 2158 martyrs, following the kidnapping and killing of three Israeli soldiers in al-Khalil.