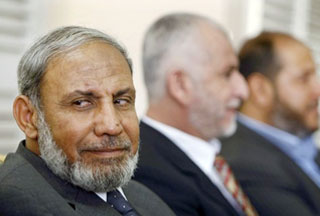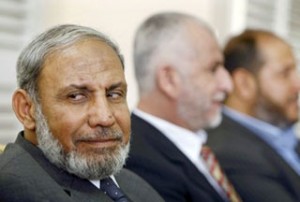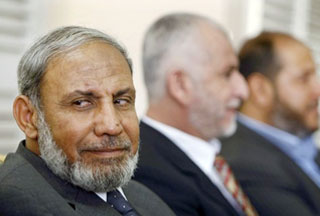 A delegation of Hamas leaders have arrived in Cairo to discuss 'the fate of the upcoming inter-Palestinian dialogue', an Egyptian official says.
The six-member delegation, chaired by Mahmoud al-Zahar, arrived in the Egyptian capital on Saturday afternoon, the official said, Palestinian-based Ma'an news reported without identifying the source.
"Five other Hamas leaders were in the delegation with al-Zahar," the source told the independent Palestinian news agency, adding that "Egypt will discuss with Hamas leaders the fate of the upcoming inter-Palestinian dialogue."
The Hamas members were received by senior Egyptian security officials, according to the source.
Following their meeting with Egyptian officials, the delegation is expected to visit other Arab countries; Xinhua reported citing well-informed Palestinian sources.
Egypt is mediating unity talks between rival Palestinian factions Hamas and Fatah. After the last round of talks failed to make progress in July, Cairo said the two sides will meet again in Egypt in late August.
Tension between the two factions peaked in June 2007 when Hamas forced Fatah security forces out of the Gaza Strip in an attempt to 'foil an attempted coup by some Fatah elements'.
As a result, Abbas dissolved the Hamas government headed by Ismail Haniya — who had come to power after winning the parliamentary elections in 2006 — and appointed Salam Fayyad as the head of a new government in the West Bank.