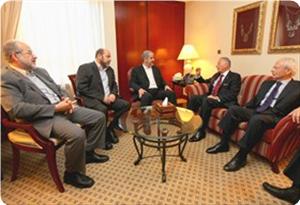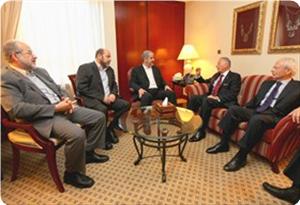 Khaled Mishaal, the political bureau chairman of Hamas, left Cairo on Saturday night at conclusion of a visit during which he met with Egyptian president Mohammed Morsi and other officials.
They also discussed national reconciliation, means of confronting the Israeli occupation's challenges and measures, and a number of regional and international developments.
Mishaal met at conclusion of his visit on Saturday evening with Turkish foreign minister Davutoglu for a discussion of overall Palestinian developments.