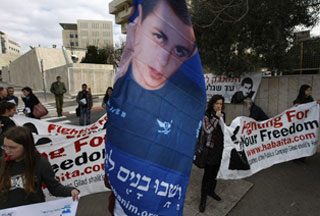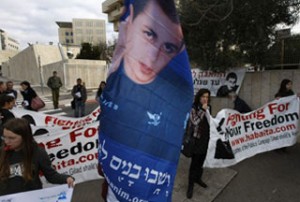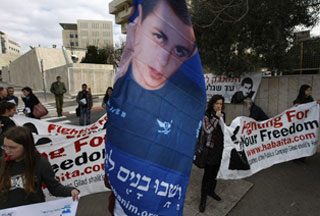 Hamas denies reports of progress in prisoner-swap talks with Tel Aviv, reiterating that it would release the captured Israeli soldier only after its conditions are met.
Muhammad Faraj al-Ghul, Hamas justice minister denied a report published in Asharq Alawsatthat progress was made in the talks after the two sides softened their positions.
The resistance movement is confident that "Israel will soon cave in to the demands Hamas has made for the release of Gilad Shalit," al-Ghul said Wednesday.
Hamas has repeatedly said that it would free Shalit — who was captured by Palestinian fighters in 2006 in response to an Israeli raid in Gaza — in exchange for hundreds of Palestinian prisoners whose names have been delivered to Israeli officials.
"All of the Palestinian prisoners on the list will be released, including life term prisoners, long-term prisoners, women and minors. Without this, there will be no deal," he continued.
The London-based Arabic daily had earlier claimed that Hamas has softened its position on a number of cases, including the relocation of some prisoners to the Gaza Strip rather than repatriating them to their homes in the West Bank.
It had also claimed that Israeli Prime Minister Benjamin Netanyahu has agreed to resume talks from the point they were halted at the end of Ehud Olmert's term as premier.
Hamas minister said that the Islamic movement has not changed its conditions. Israel has so far agreed to free only 325 of the prisoners on Hamas list and wants dozens of them to be exiled upon release from Israeli prisons, Haaretz reported.