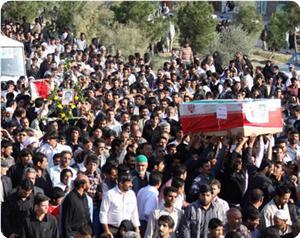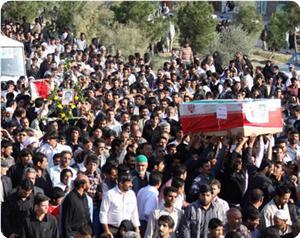 Hamas Movement on Tuesday condemned the "terrorist" attack in the Iranian Sistan-Baluchistan province that led to the death of tens of civilians and military personnel.
Hamas issued a statement saying that the suicide bombing killed the deputy commander of the Iranian revolutionary guards' ground forces, General Nur-Ali Shushtari while on a national duty to unify Sunni and Shiite tribes in the country.
"This cowardly act targets the stability of the Islamic Republic of Iran and aims at punishing it for its stabds and steadfastness and only serves enemies to the Muslim Umma (Nation)," it elaborated.
The statement extended Hamas's condolences to the Iranian leadership and people.
The attack killed 42 and wounded dozens others. A group called Jund Allah announced responsibility for the attack.