Palestine
Hamas expresses "shock" over UNRWA's decision to stop its assistance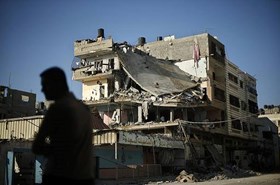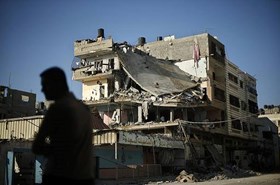 Hamas Movement described UNRWA's decision to suspend its cash assistance program in Gaza to tens of thousands of people for rental subsidies to the homeless as a serious and shocking decision.
In a press statement issued Tuesday, spokesman for the Movement Fawzi Barhoum warned that UNRWA's decision would deepen the suffering of thousands of Gazan families who lost their homes during the Israeli aggression.
Barhoum called on UNRWA to re-consider its decision and to pressure the donor countries and the international community to fulfill their pledges to finance Gaza Strip's reconstruction.
Hamas's spokesman also held PA chairman Mahmoud Abbas responsible for ignoring his people's needs in Gaza after he prevented financial aid's access to the Strip.
Earlier Tuesday, UNRWA declared that it has been forced to suspend its cash assistance program in Gaza to tens of thousands of people for repairs to damaged and destroyed homes and for rental subsidies to the homeless.
"Over 96,000 Palestine refugee family homes were damaged or destroyed during last summer's conflict and US$720 million is required to address this need", UNRWA's statement said.
UNRWA said that it only received US$135 million in pledges, leaving a shortfall of US$585 million. "While some funds remain available to begin the reconstruction of totally destroyed homes, UNRWA has exhausted all funding to support repairs and rental subsidies."
"UNRWA in Gaza has so far provided over US$77 million to 66,000 Palestine refugee families to repair their homes or find a temporary alternative," said UNRWA Director in Gaza Robert Turner.
US$5.4 billion was pledged at the Cairo conference last October and virtually none of it has reached Gaza, he continued. "This is distressing and unacceptable."
UNRWA urgently requires US$100 million in the first quarter of this year to allow families with minor damage to repair their homes and to provide ongoing rental subsidies, including to the thousands of families who left UNRWA-run collective centers and found alternative rental accommodation, the statement underlined.