Palestine
Hamas, Fatah resume reconciliation talks in Cairo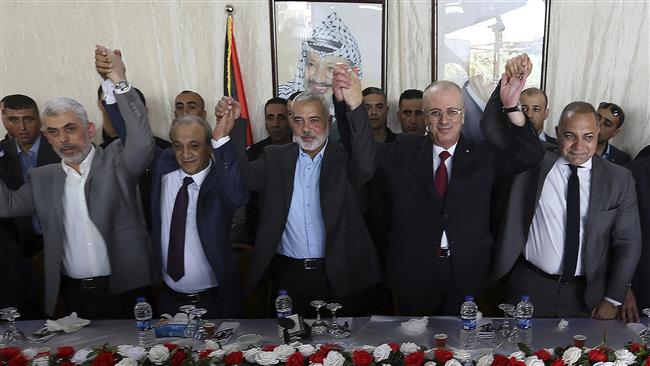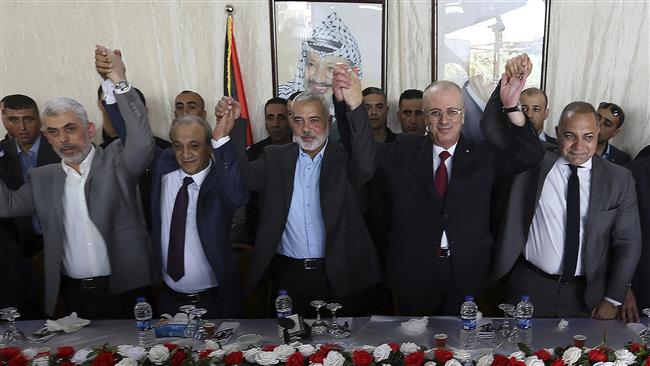 Rival Palestinian factions Hamas and Fatah have kicked off unity talks in the Egyptian capital amid high hopes that the negotiations would usher in a long-awaited national reconciliation.
"We meet in Cairo full of hope to draw and lay down a roadmap" for national reconciliation, senior Hamas delegate Izzat Reshiq said on his Twitter account of the three-day talks that began on Tuesday.
"Unity and national reconciliation among all our Palestinian people is our strategic option to move forward," he added.
The Palestinian leadership has been divided between Fatah and Hamas since 2006, when the latter scored a landslide victory in parliamentary elections in the Gaza Strip. Hamas has ever since been running the coastal enclave, while Fatah has been based in the autonomous parts the Israeli-occupied West Bank.
Previous reconciliation attempts by the two sides have failed.
In September, however, Hamas said it had accepted key reconciliation conditions offered by Palestinian Authority President Mahmoud Abbas and underlined its "desire to achieve national unity."
The resistance movement also invited the Palestinian unity government formed in 2014 to return to Gaza, dissolving an administrative committee that runs the Israeli-besieged territory as a step towards fresh national elections in Gaza and the West Bank.
The statement followed negotiations in Cairo between the movement's officials and a delegation sent by Abbas.
On October 2, the Authority's administration, led by Prime Minister Rami al-Hamdallah, held its meeting in Gaza for the first time since 2014.
During the talks in Cairo, the two sides are expected to examine ways to implement a 2011 agreement brokered by Egypt, under which 3,000 Fatah security officers would join a Gaza police force over the course of a year.
Under that deal, Hamas' 25,000-strong armed wing, Ezzedine al-Qassam, which has defended Gaza against three deadly Israeli wars over the past decade, would maintain its position. The resistance group says the force is non-negotiable.
Israeli Prime Minister Benjamin Netanyahu has warned Palestinians against "bogus reconciliations," and reiterated Tel Aviv's demand for the disbandment of Hamas's military arm.
In an apparent attempt to influence the Cairo-brokered talks, an Israeli delegation landed in Cairo to meet with Egyptian officials, Israeli paper Ha'aretz cited Palestinian media as saying.
The delegation landed in a private plane in Cairo's International Airport for a number of hours to meet with the officials, the reports said.