Featured
'Hamas gains thanks to Iran backing'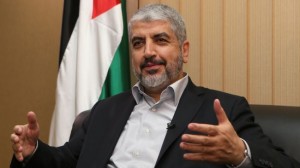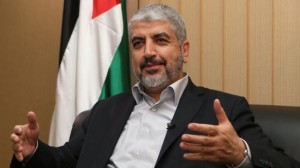 Hamas Political Bureau chief Khaled Meshaal has hailed the Palestinian resistance movement's ties with Iran, saying the Islamic Republic's support has helped Hamas achieve progress.
In an exclusive interview with Iran's IRNN news network on Sunday, Meshaal said the Palestinian resistance group has enjoyed very good relations with the Islamic Republic over the past years.
The Hamas official further stressed that Iran's financial and military support has played an influential role in the achievements made by the Gaza-based Palestinian faction.
Some differences have recently emerged between Tehran and Hamas over certain issues including the Syria crisis, but such issues have nothing to do with cooperation between the two sides on the Palestinian cause, Meshaal stated.
Meshaal further called for unity in the Islamic Ummah with regards to the Palestinian issue, adding that Hamas emphasizes close relations with all Muslim countries, particularly Iran.
The top Hamas figure thanked the Iranian nation for standing by the Palestinian people, expressing hope that all Muslim states could set aside their differences and stand united in the face of the threats posed by the Zionist regime of Israel.
In similar comments on August 11, Meshaal said Hamas was united with both Iran and the Lebanese resistance movement Hezbollah in the fight against the Tel Aviv regime despite some differences.
In July, Iranian Deputy Foreign Minister for Arab and African Affairs Hossein Amir-Abdollahian reaffirmed the country's backing for Hamas, saying Tehran has maintained "the strongest ties" with the Palestinian movement under "the most difficult conditions."