Palestine
Hamas hails progress of its student bloc in Birzeit elections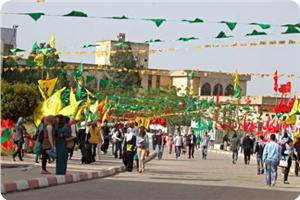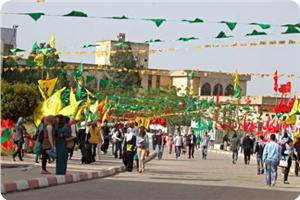 Hamas spokesman Sami Abu Zuhri said that the results of the student council's recent elections at Birzeit university confirm that Hamas is still strong and deep-rooted in the West Bank despite all attempts by its rival Fatah to marginalize it.
The Islamic bloc, the student wing of Hamas, won 20 seats against 23 seats for the student bloc of Fatah in the student elections at Birzeit university despite the political suppression which the Fatah-controlled Palestinian Authority pursues on a daily basis against Hamas and its members and supporters in the West Bank.
Spokesman Abu Zuhri told the Palestinian information center (PIC) that the number of seats which Hamas students won in these elections belied the claims that Hamas's popularity in the West Bank has declined and thus it fears to engage in any elections held there.
The final results of the student elections at Birzeit university showed that Hamas's student bloc won two more seats compared to last year, while Fatah's student bloc lost three of the seats it had obtained last year.