Palestine
Hamas insists on Palestinian rights for any truce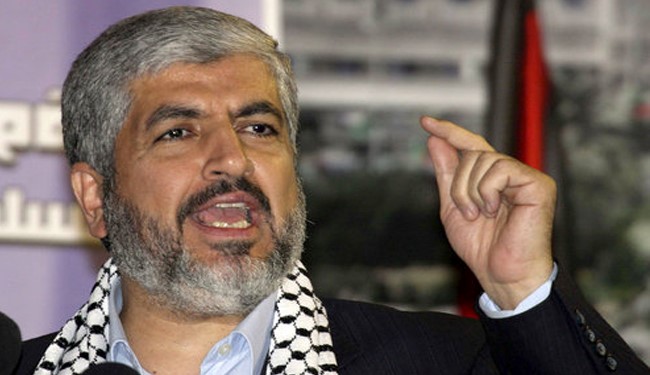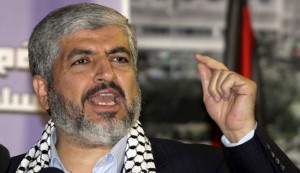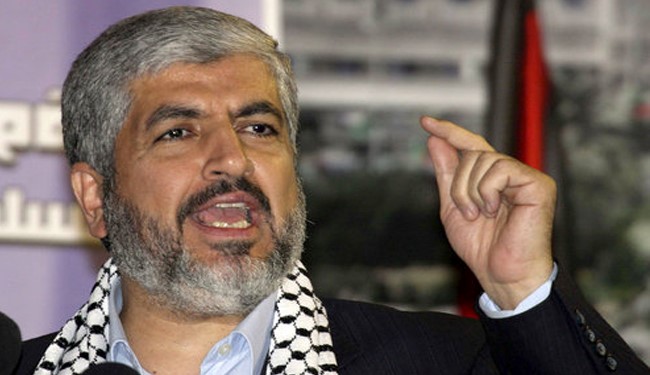 Hamas Political Bureau chief Khaled Mashaal has reiterated that Palestinians would remain steadfast on their demands in face of the Zionist onslaught on the besieged Gaza Strip.
Mashaal made the remarks on Sunday, adding that "We demand the removal of the Israeli siege and opening of all the crossings in the Gaza Strip. We also want an airport and a seaport. These are not conditions but the Palestinians' rights."
Gaza has been blockaded by the Israeli regime since June 2007, a situation that has caused a decline in the standards of living, unprecedented levels of unemployment, and unrelenting poverty.
Tel Aviv resumed its aggression towards Gazans last week after truce talks between Israelis and Palestinians collapsed and the Israeli negotiators left the Egyptian capital Cairo where the talks were being held.
"We also demand that Israel facilitate financial transactions in Gaza, avoid causing trouble for the Palestinian national unity government, stop detaining Palestinians in the West Bank, quit re-arresting the released Palestinian prisoners, allow free trade between Gaza and the West Bank and let people commute freely between the two regions," Mashaal stated.
The top Hamas leader said that Palestinians in the Gaza Strip regard resistance as the only way to counter the Zionist enemy.
He also slammed the United Nations and the West for their silence on the Israeli atrocities in the blockaded area.
Many Palestinians in the Gaza Strip are killed on a daily basis as Israel continues pounding the impoverished region.
Nearly 2,120 people, mostly civilians, have lost their lives and over 10,800 have been injured in the Israeli war since July 8.
The United Nations says over 80 percent of the killed Palestinians have been civilians.