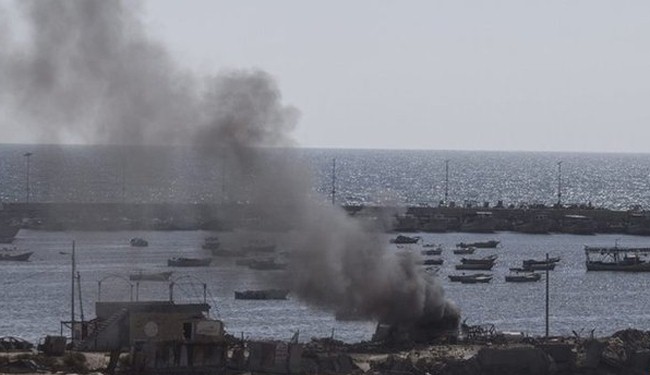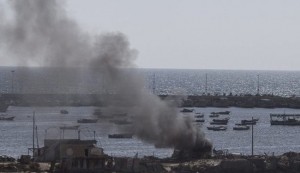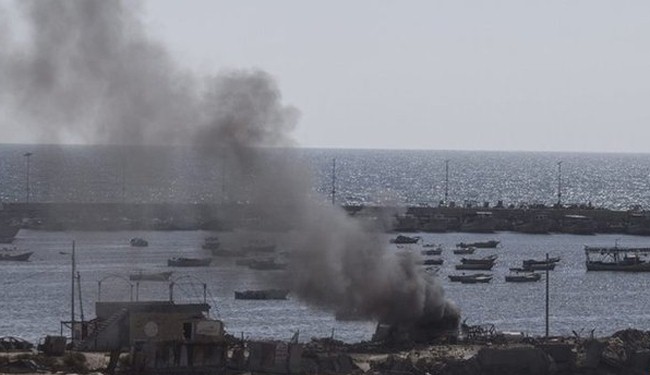 Palestinian resistance movement of Hamas and the Israeli regime have both agreed to respect a five-hour ceasefire in Gaza after nine days of fighting. The Israeli military said it would stop firing from 10:00 to 15:00 (07:00-12:00 GMT) on Thursday to allow residents in Gaza to stock up on supplies.
Hamas spokesman Sami Abu Zuhri later confirmed that his group would also stop retaliatory rocket attacks in that time.
Officials in Gaza say Israeli raids have left 220 Palestinians dead. Hamas rocket attacks have killed one Israeli and injured several others.
Israeli army officer Brig Gen Yoav Mordechai told BBC Arabic that the ceasefire had been requested by the UN and other international organizations.
Four children were among those killed in Israeli strikes on Wednesday. They died while playing on a beach near Gaza City.
The Israeli military claimed they were "carefully investigating" the attack, adding that "based on preliminary results, the target of this strike was Hamas operatives".
Hamas described the attack as a war crime, and called for the United Nations to condemn it. Israel's military says it's investigating what happened. It often targets open areas by the sea which are used by militants to launch rockets into its territory.
Israel launched its military operation on 8 July. The Tel Aviv regime has mobilized tens of thousands of troops on the border with Gaza amid speculation that a ground invasion could be launched.
The United Nations says most of those killed in Gaza have been civilians. The UN also says at least 1,370 homes have been destroyed in Gaza and more than 18,000 people displaced in recent hostilities.