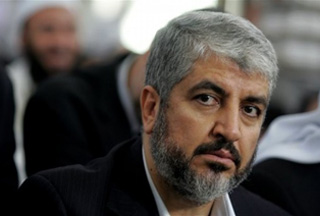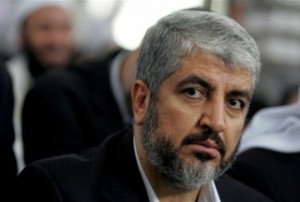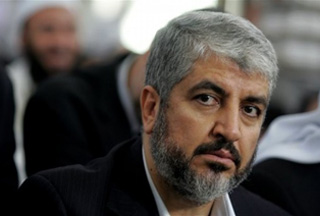 Hamas political bureau leader Khaled Meshaal plans to visit Cairo this weekend to finalize a prisoner swap deal with Israel, the Saudi daily al-Watan reports.
Senior Palestinian sources told al-Watan on September 4 that Meshaal's upcoming Cairo visit was arranged for the release of the Israeli soldier Gilad Shalit who has been held as a prisoner of war (POW), in return for hundreds of Palestinian captives in Israeli prisons.
Hamas spokesman Taher al-Nunu confirmed that Meshaal was traveling to Cairo today, with a number of other senior Hamas leaders from Gaza, for a round of talks with Egyptian officials.
According to the report, Meshaal intends to use the visit to approve the clauses of the prisoner swap deal and sign off on a final draft.
Mousa Abu Marzouq, Mashaal's deputy, said that a German mediator who traveled 11 times to the region to facilitate an agreement is "very earnest in his intention to bring about a deal."
However, Hamas says there have been no changes in its conditions for the release of the Israeli POW Shalit.
In exchange for the Israeli soldier, Hamas has demanded the release of 1,400 Palestinian captives, including 450 who are serving long-term sentences, a request rejected by Tel Aviv, which views Shalit's freedom as a precondition for reopening all border-crossings into the blockaded Gaza Strip.
Hamas has said that the release of Shalit should be negotiated as part of a prisoner exchange deal and should not be linked to opening border-crossings or a permanent truce.
On August 30, the Israeli Prime Minister Benjamin Netanyahu, said during a weekly cabinet meeting in Jerusalem (al-Quds) that there had been no progress in prisoner swap talks, and added that the Israelis should not expect a quick deal.