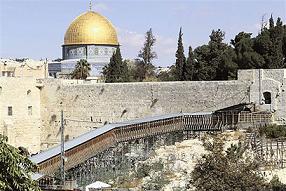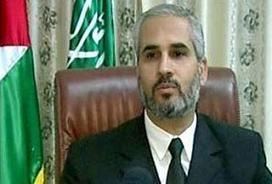 Islamic Resistance Movement, Hamas, considered the closure of Mughrabi Bridge, at al-Aqsa holy mosque, as an attack against Muslim holy sites.
"This is a serious step that shows the zionist scheme of aggression against the Al Aqsa mosque," the movement spokesman Fawzi Barhum told AFP.
"This is a violent act that amounts to a declaration of religious war on the Muslim holy places in Al-Quds (Jerusalem)."
zionist authorities ordered last October (2011) to demolish the Mughrabi bridge, leading to al-Aqsa mosque yard, alleging it was about to collapse.
In order to build an alternative tunnel, Israel has been trying hard to destroy the bridge. The spokesman of the Israeli occupation Municipality of Al-Quds said that the bridge will be demolished.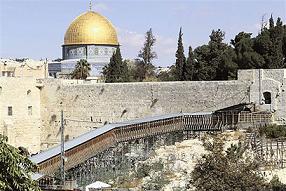 Two weeks ago, zionist benjamin netanyahu instructed the municipality to postpone the demolition.
netanyahu's bureau had asked the Al-Quds municipality to postpone the work due to the "sensitivity of the issue and warnings from Egypt and Jordan".