Palestine
Hamas: Israeli rejection of ceasefire during Eid serious escalation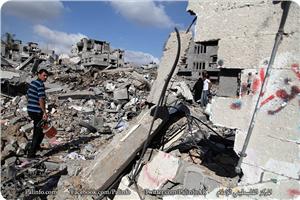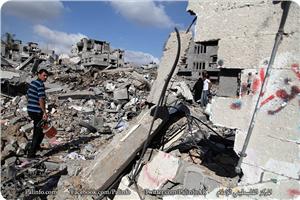 Hamas Movement has said that Israeli authorities refused a humanitarian ceasefire deal during Eid al-Fitr holiday.
In a brief statement issued, Hamas spokesman Sami Abu Zuhri considered Israeli rejection of a ceasefire as a serious escalation and a flagrant violation of Muslims' feelings and religious holidays.
For its part, the Palestinian Interior Ministry affirmed that no ceasefire agreement has been reached between Palestinian resistance factions and Israeli occupation.
Spokesman for the ministry confirmed on Monday morning that the "Israeli enemy" refused a ceasefire agreement on the occasion of Eid al-Fitr.
Civilians in the besieged Gaza Strip have marked their first Eid's day with a great sorrow after Gaza death toll hit 1035, all killed in the ongoing Israeli offensive.
Hamas, meanwhile, expressed pride in the great victories and achievements made by the Palestinian resistance mainly the Qassam Brigades during the ongoing aggression on Gaza along the past three weeks.
In a statement on Monday, Hamas hailed the Palestinian people's legendary steadfastness in face of the Israeli war machine.
The Movement mourned Palestinian martyrs in the West Bank, Jerusalem and Gaza, wishing speed recovery to all those injured during the aggression.
The statement called on the Palestinian people at home and in the diaspora to unite their efforts in respect to the martyrs' blood and resistance fighters' sacrifices.
The Movement also hailed the pro-Palestine media campaigns launched all over the world in solidarity with Gaza, calling for intensifying support for the Palestinian people's steadfastness.