Palestine
Hamas: Jerusalem Intifada, continuation of Land Day uprising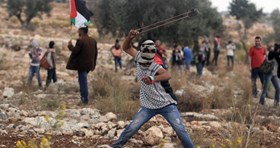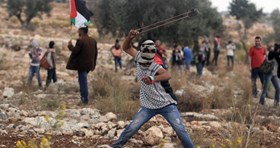 Islamic Resistance Movement, Hamas, said that Jerusalem Intifada which broke out five months ago is a continuation of the Land Day uprising which was commemorated for the 40th year on Wednesday, March 30, 2016.
In a press statement, the department of refugees' affairs at Hamas Movement asked the international community to prosecute the Israeli occupation over its crimes against the Palestinian people.
It also called on the Palestinian factions to get united in terms of the Palestinians' rights and constants.  In another statement, Hamas stressed that resisting Israeli occupation will be the strategic option for Palestinians in order to get liberated.
The statement also renewed Hamas's confirmation that it will not waive any inch of the Palestinian land, and said the Palestinian people will remain adhering to all of their rights.
Palestinians mark the event of Land Day on March 30 of each year because Israeli authorities confiscated 21,000 dunums of Palestinian lands in the Galilee for establishing more settlements within the Israeli plan of Judaizing the Galilee on March 30, 1976.