Palestine
Hamas: Jerusalem Intifada will not stop till the end of occupation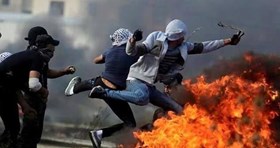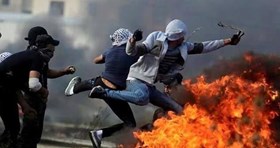 Hamas Movement said in a statement issued Friday that Jerusalem Intifada will never stop till the end of Israeli occupation of all Palestinian territories. "We will never recognize Israel or its attempts to impose a status quo on occupied Jerusalem and al-Aqsa Mosque," the Islamic Movement said on the first anniversary of the uprising.
The statement stressed the Palestinian people's right for resistance till restoring all their legitimate rights. The group hailed all the sacrifices made by Palestinian people over the years. Hamas also slammed PA chairman Mahmoud Abbas's participation in the funeral of Israeli leader Shimon Peres who is remembered as a war criminal among Palestinian people.
Such a participation is a betrayal to the Palestinian blood and would encourage normalization with Israel, the statement said. The Movement stressed that the Israeli crime of killing more than 240 Palestinians since last October will not go without punishment.