Palestine
Hamas Leader Mishaal: We are committed to national reconciliation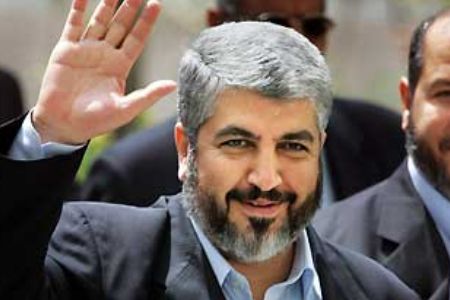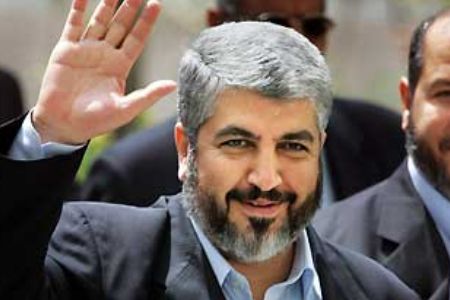 Head of Hamas's political bureau Khaled Mishaal said that his movement is committed to Palestinian national unity and reconciliation, and stressed that the resistance option is a strategic option for the Palestinian people.
Problems and disagreements should be solved through dialogue. There is no need for media war, Mishaal said in a press interview with Arab al-Jadid newspaper.
Mishaal said that he agreed with PA chairman Mahmoud Abbas during their meeting in Doha that Palestinian unity government would immediately assume its responsibilities in Gaza Strip as well as in the West Bank.
He said that claims about attacks and shooting against Fatah activists and leaders need much clarification in reference to Abbas's latest statements.
Mishaal expressed his regret over such statements, calling on all political parties to address their differences in direct meetings and not through media statements.
The senior Hamas leader called on the Palestinian unity government to bear its responsibilities in Gaza as well as in the West Bank, stressing his movement's commitment to the reconciliation agreement.
"Decision of peace or war should never be taken except through partnership similar to the reconciliation agreement. We are all partners in responsibility, political decision-making and national strategy."
Any PA political decision or position should be based on the national reconciliation agreement signed in 2006 which states that Hamas accepts the establishment of a Palestinian state on 1967 borders with Jerusalem as its capital city, endorses the right of return and adopts resistance as means of struggle to attain such goals in addition to insisting on national constants, he stressed.
Mishaal said that he had called on Abbas to accelerate measures to sign the Rome Statute in order to prosecute the Israeli war criminals at the International Criminal Court.
He confirmed that his movement along with Palestinian factions and political forces are in consensus regarding their demand to join and sign international conventions in order to hold Israel accountable for its violations and crimes especially after its aggression on Gaza.
The Hamas leader pointed out that the national reconciliation agreement signed in Gaza in May stipulates, among other things, the holding of a meeting for an organizational review of the PLO a month after the formation of the unity government. "However, months elapsed and the (Israeli) war occurred and no meeting was held. There should be no problem about location of the meeting, Hamas is ready to attend it anywhere", he added.