Palestine
Hamas leader rejects Israel's disarmament demand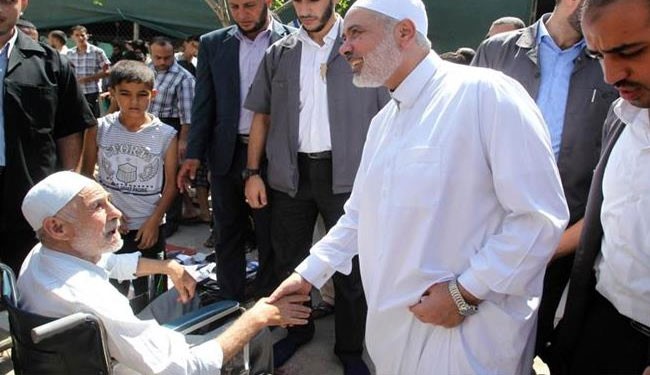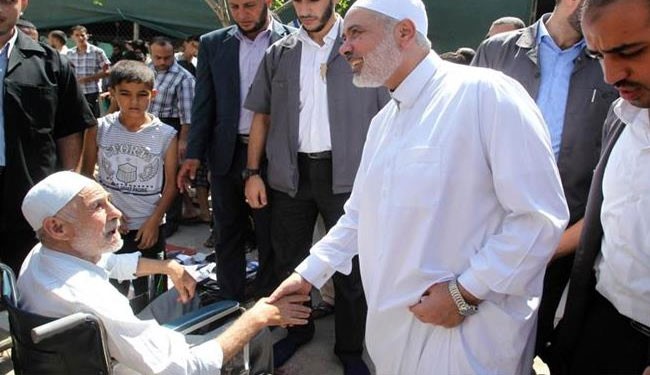 A senior leader of the Palestinian resistance group Hamas has flatly rejected the Israeli regime's demand that the group be disarmed as a condition for ending its brutal siege of the densely populated Gaza Strip, which has been imposed on the enclave since 2007 and allowing the opening of an air and seaport there.
Ismail Haniyeh told a gathering near Gaza City on Friday that "we cannot accept or deal with any international decision to disarm the resistance" – a reference to Hamas and other Palestinian resistance fighters.
The Zionist regime has claimed that it will press for disarmament of Hamas in indirect talks in Cairo aimed at charting a way forward for Gaza in the wake of the 50-day brutal onslaught it initiated against the Palestinian enclave, killing more than 2,200 people – almost all Palestinian.
Hamas, meanwhile, is pushing for the opening of an air and sea port in the densely populated coastal strip and the lifting of Israeli border restrictions imposed in 2007.
The Tel Aviv regime has long claimed that it must restrict the import of cement, pipes and other construction materials into Gaza because militants use them to build rockets, bunkers and cross-border attack tunnels.