Palestine
Hamas Leader Zahhar: We gave the government a chance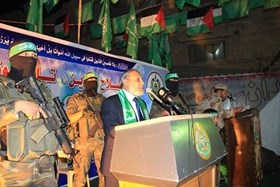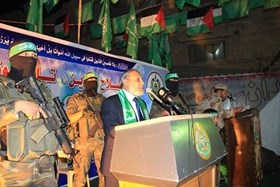 Senior Hamas leader Dr. Mahmoud Zahhar said that his Movement gave the consensus government the chance to bear its responsibilities towards Gaza Strip.
During a memorial ceremony organized by the Movement on Friday evening in honor of Palestinian martyrs killed during Israel's summer offensive on Gaza, Zahhar said that Hamas will give a second chance to the consensus government and it will in the meantime look for the alternatives as it will not remain captive to the government's weakness.
He stressed the unity of Palestinian people behind resistance option, saying that Hamas has never intervened in any Arab country's internal affairs.
Palestinian resistance weapons can only be directed against the occupation, he underlined.
"The Israeli enemy thought that our strength has come to an end; however, we fought a heroic battle that disappointed all those assumptions."
The resistance achieved victory in each and every corner and alley in Gaza, Zahhar asserted.
The Hamas leader refused to talk "at present" about any future prisoners swap deals.
Members of the armed wing of Hamas, the Qassam Brigades, performed at the end of the ceremony a parade in honor of Gaza's martyrs amid noticeable participation of martyrs' families and Hamas leaders.