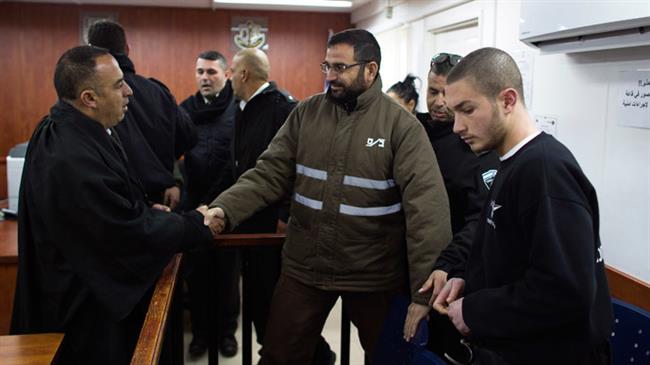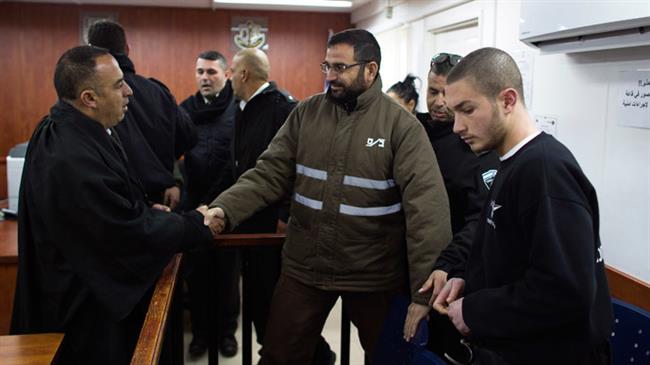 An Israeli military court has sentenced a member of Palestine's Hamas resistance movement to life imprisonment on alleged charges of abduction and killing of three Israeli settlers in the West Bank.
Hamas member Hussam Kawasmeh was found guilty by the Israeli court of 'organizing and financing' the abduction of teenagers Eyal Yifrach, 19, and Gilad Shaer and Naftali Fraenkel, both 16, last year.
A three-panel judge sentenced Kawasmeh to three consecutive life terms and further ordered him to pay $63,000 in compensation to each of the victims' families.
The three Zionist settlers were reportedly fatally shot as they were hitchhiking near the West Bank town of al-Khalil (Hebron) last July.
The development led to the massive search of Palestinian homes and arrest of scores of West Bank residents by the Israeli military forces. Palestinian teenager Mohammed Abu Khudair was captured and burned to death by three Israelis in what was widely described as a revenge attack.
The incidents followed the Israeli regime's persisting expansion of settlements in occupied Palestinian territories.
Violence escalated following the events and eventually led to the seven-week Israeli onslaught on the besieged Gaza Strip, leading to the killing of more than 2,100 Palestinians.
Additionally, nearly 500,000 Gaza residents were displaced in the aftermath of the Israeli aggression.