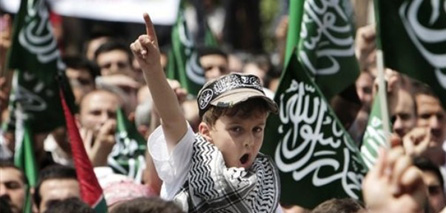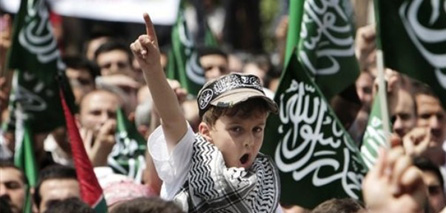 Hamas leader Ismail Haniya has praised Kuwait's unstinting support for the Palestinian struggle against the Israeli occupation, recalling the Gulf nation's longstanding supportive stance on the Palestinian cause. Speaking after a meeting with a visiting Kuwaiti media delegation, Haniya said that Kuwait had taken a "clear" historical stance on the Palestinian issue.
Kuwait was and still is providing material, political and popular backing to Palestine generally and to blockaded Gaza in particular," he said. The Hamas leader also spoke highly of the Kuwait Journalists Association's (KJA) current visit to the territory, saying that this is a demonstration of support for Palestinians. Meanwhile, members of the KJA delegation participated in an aid campaign organized by the Palestinian Dar Al-Kitab and Al-Sunna Society to help over 5,000 Gazans.
KJA member Dr Ahmad Al-Koos said that the Kuwaiti people would continue to support the Palestinian people in the Gaza Strip, who are still living under the unjust Israeli blockade that began in 2007. "It was our duty to help our fellow Gazans to stand against such injustice, " said the Kuwaiti official. On his part, Vice Chairman of the Palestinian society Shaikh Mahmoud Al-Mashhadi lauded Kuwait's efforts to help his people, saying that such gesture were expected from the exceptional people of Kuwait.
He affirmed that Kuwait has contributed consistently to aid campaigns in the Gaza Strip, helping with the construction and funding of projects that will ultimately help the people of Gaza. The chairman of the Gaza Strip's Municipal Council Rafiq Makki noted that Kuwait had contributed to the project of rebuild the infrastructure in Gaza, which was destroyed by the Israeli army during its brutal bombardment during the winter of 2008-09.