Palestine
Hamas refuses Zionist-puppet OIC call on Muslims to visit Jerusalem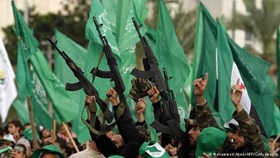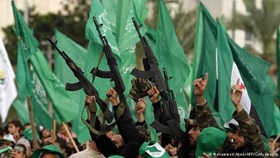 The Islamic Resistance Movement, Hamas, refused the call by the Organization of Islamic Cooperation (OIC) on Arabs and Muslims to visit Jerusalem under Israeli occupation.
Hamas also refused, in a press release on Tuesday, turning the holy city into an Islamic touristic destination, saying that longing to visit the Islamic holy places does not justify the normalization of relations with Israel.
Hamas's statement came in response to the call made by zionist-puppet OIC Secretary General, Iyad Madani, to visit the holy city during his speech delivered at the inauguration of "Al-Quds in Memory" exhibition in Ramallah on Sunday.
The speech urged Muslims to visit the city in thousands and called for founding Palestinian and Jordanian touristic agencies to facilitate pilgrimage to Jerusalem as it is the case with Makkah in Saudi Arabia.
Hamas said the liberation of Palestine and Aqsa Mosque is the duty of all Muslims all over the world, stressing that the only way for that is resistance.
Hamas called on the Arab and Islamic countries to protect the Aqsa Mosque and other Palestinian sacred places as well as to support the Palestinian resistance and Jerusalemites' steadfastness.