General
Hamas rejects foreign forces in Palestinian lands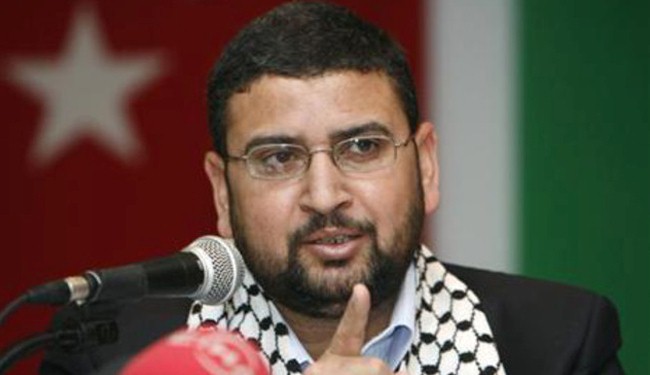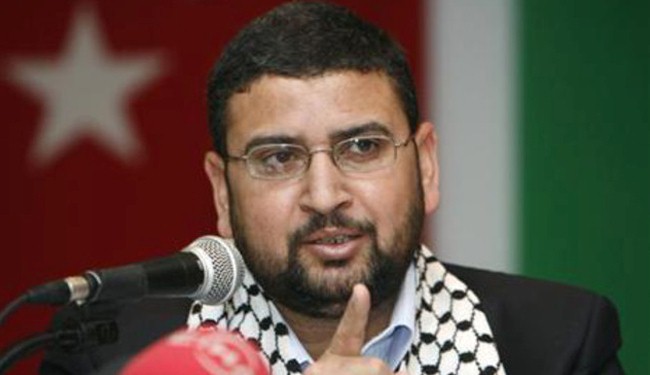 A spokesman for the Hamas resistance movement has warned that the group would regard any international military presence within a future Palestinian state as "occupation" forces.
During a rally in Rafah in the southern Gaza Strip late Friday, Sami Abu Zuhri said that any international force stationed in Palestine as a result of a peace agreement with the Israeli regime would be treated the same as the Israeli occupation.
Abu Zuhri called on Palestinian Authority's acting President Mahmoud Abbas to withdraw from negotiations with Washington and Tel Aviv, saying the talks only served to "terminate the question of Palestine and what is left of Palestinian rights and principles."
"Nobody has authorized you (Abbas) to speak on behalf of the Palestinian people, or on behalf of Hamas or any other faction," he said.
"Why don't you tell the truth about what is going on in the secret negotiations? If you are honest, go out to your people and tell the truth and give them details."
Abu Zuhri urged all Palestinian factions to oppose the ongoing US-sponsored talks and any emerging agreement, saying that after decades of on-and-off talks, negotiations have proved a "mirage."
Abbas said in a February 2 interview with the New York Times that he would welcome US-led NATO troops to be positioned at all border crossings in a future Palestinian state as an alternative to Israeli forces.
The Israeli regime, however, has insisted on retaining an extended Israeli military presence in the Jordan Valley, rejecting the idea of an international force.
The division between Fatah and Hamas began in 2006, when Hamas won the Palestinian legislative elections.
The two Palestinian factions have made failed attempts at national reconciliation for years, most recently in 2012, when they signed two agreements — one in Cairo and a subsequent one in Doha — but never fully implemented them.